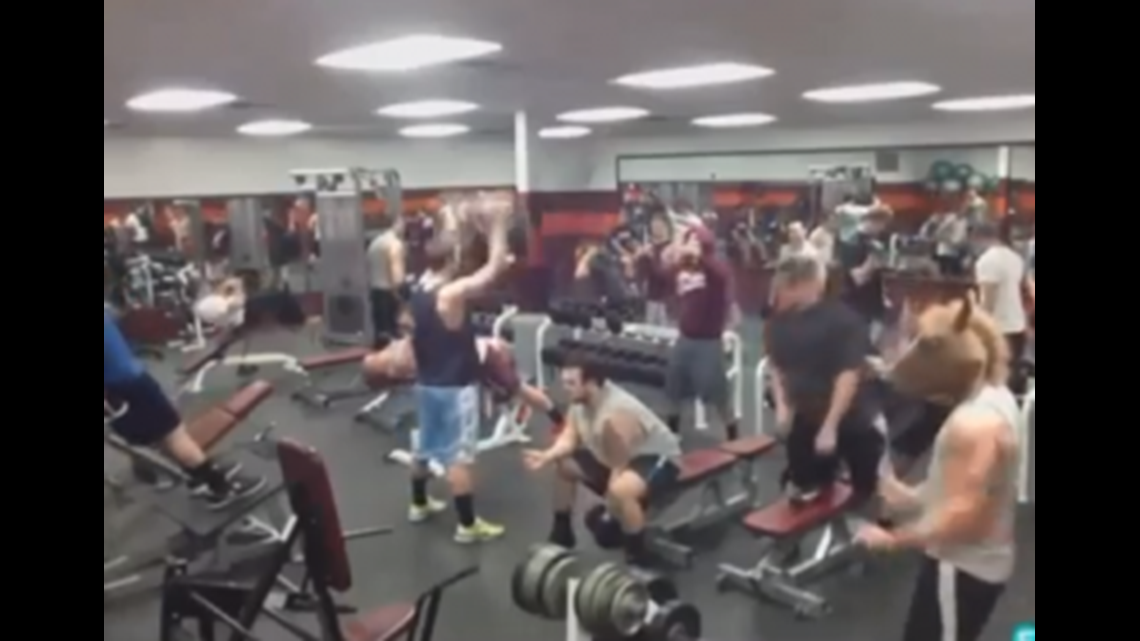 Eleven Susquehanna University student-athletes were suspended after they posted their version of the viral "Harlem Shake" video.
If you haven't seen any of the"Harlem Shake" videos–the concept is basic: one person is dancing in the foreground while others go about their normal activities in the background.  Then the scene changes to an entire group of people dancing and strutting their stuff.
The players were suspended due to the sexual acts portrayed in the "Harlem Shake: Weight Room Edition" video they uploaded to YouTube. The video features 11 athletes dancing in the university weight room. Some of them were pantomiming sexual acts.
When university administrators found out about the video, all of the players appearing in the video were dismissed from their respective teams.
"Earlier this week, a video involving 11 student-athletes simulating sex acts in the university's weight room was produced and publicly posted. We met with the student-athletes involved and removed them from their intercollegiate athletics teams. At the same time, the students were given a plan of action outlining the pathway to reinstatement to their teams.
Susquehanna University promotes a culture of respect and personal responsibility. Participation in intercollegiate athletics is a great privilege. The student-athlete handbook calls upon student-athletes to be exemplary role models by demonstrating respect for others and acting in a first-class manner.
We are disappointed by this behavior and the way in which these student-athletes represented our teams and the university. We hope that they learn from this experience, and that they will earn their way back to representing Susquehanna as members of their teams."