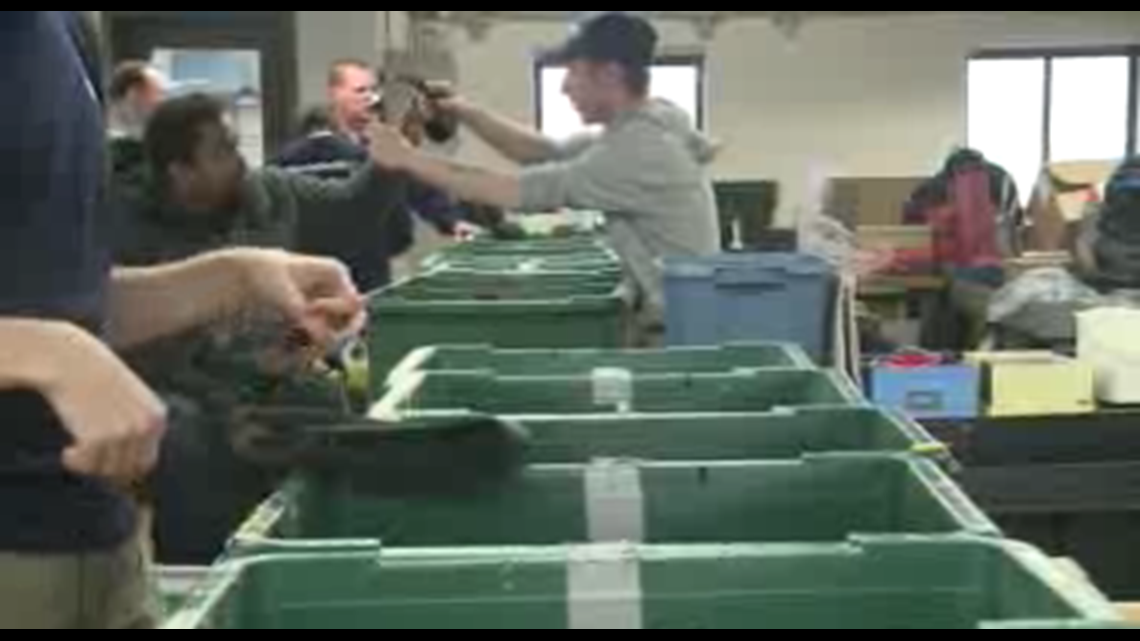 Goodwill announced a new partnership with the Red Cross of Central PA.  Now families in the area who lost their homes will be able to use local Goodwill stores to help replace items they lost.
Workers in their special-needs job training program are now organizing items that will mean a lot to families in need. Many of Goodwill's employees face challenges of their own.
Stewart Scott has rebuilt his life working at the Lancaster offices. He suffered traumatic brain injury from gunshots to his head. He's still partly paralyzed. But as his condition has improved over the years,  Goodwill gave him a job, new friends and even a girlfriend, who is his coworker. The job has improved his speed and memory, and sharpened his work skills.
"I got a place, my apartment, so I'm happy," says Scott.
"Work really has the power to transform people's lives," says Susan Soderberg, a vice president at Goodwill Keystone. "It's what gives our lives meaning, it's what allows us to be contributing members of communities and we want the same for all the people that we serve."
The partnership with the Red Cross is keeping these workers in an important role, helping families.
Goodwill will kick off a donation drive with the Red Cross on Saturday, March 15.