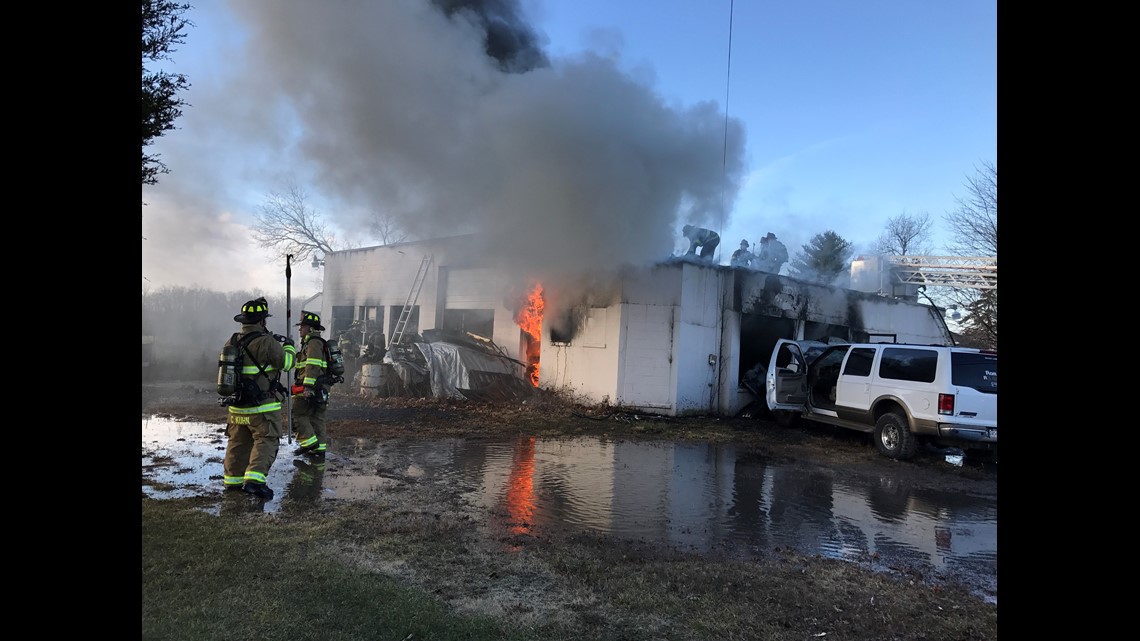 FRANKLIN TOWNSHIP, ADAMS COUNTY, Pa.– Crews are on the scene of a building fire along the 2500 block of Chambersburg Road in Franklin Township.
Flames broke out shortly after 9 a.m.
According to 911 dispatchers, Route 30 is closed at the intersection of old Route 30. There are no reported injuries at this time.
So far, no word on what sparked the fire.