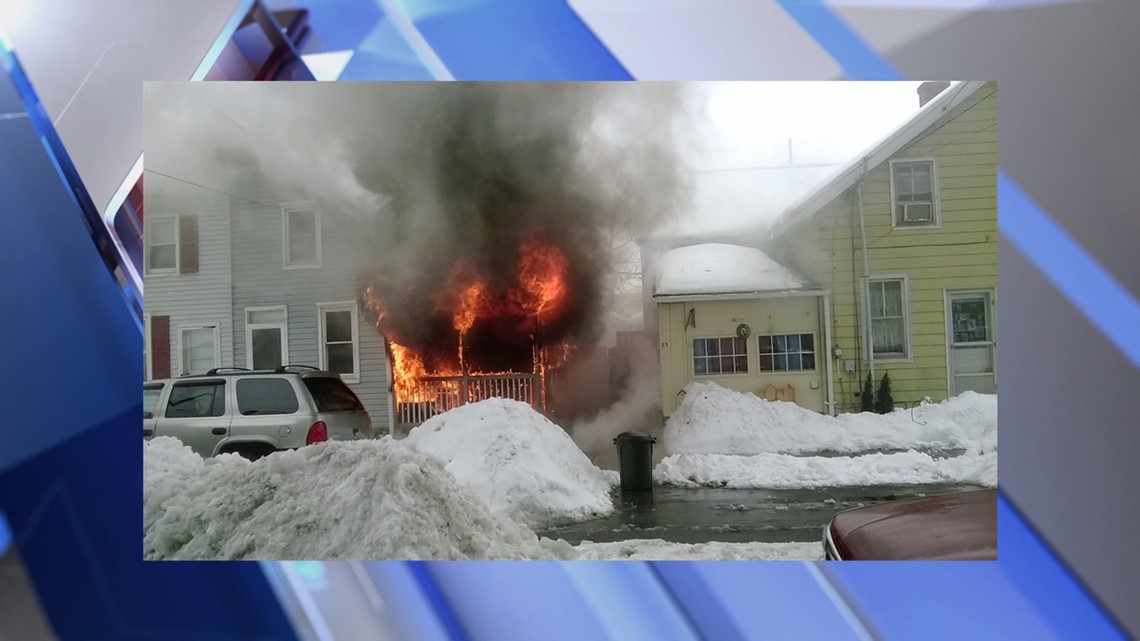 Authorities continue to investigate the cause of a fire that damaged three homes in Lebanon City on Saturday afternoon.
The fire was reported around 2:14 p.m. at a home at 25 Guilford Street. When crews arrived at the scene heavy smoke and flames were pouring out of the home. The blaze quickly spread to neighboring 23 Guilford Street and 27 Guilford Street.
Fire officials believe the fire started on the first floor of 25 Guilford Street.
Initial damage estimates to the homes were set at $225,000.
Two firefighters were injured while battling a blaze when the floor of a second-story room collapsed at 25 Guilford Street. One was treated at the scene for a leg injury, and the other was taken to a local hospital with breathing problems. The firefighter has since been released from the hospital.
A total of nine people were forced from their homes and several animals had to be rescued.
So far, no word on what caused the fire.