WHEATFIELD TOWNSHIP (WPMT)-Crews battled an early morning fire at a historic bridge in Perry County. Flames broke out around 3:45 a.m. at the Dellville Covered Bridge along the 800 block of  Dellville Road in Wheatfield Township.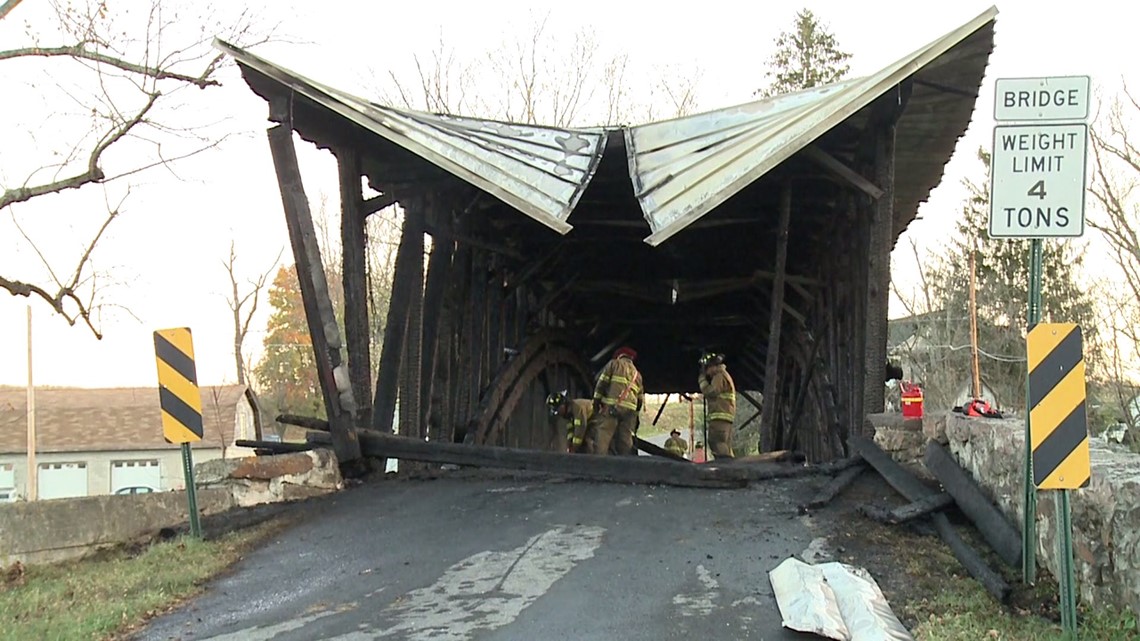 The bridge over Sherman Creek was constructed in 1889 and was listed on the National Register of Historic Places in 1980.
So far, no word on what caused the fire.