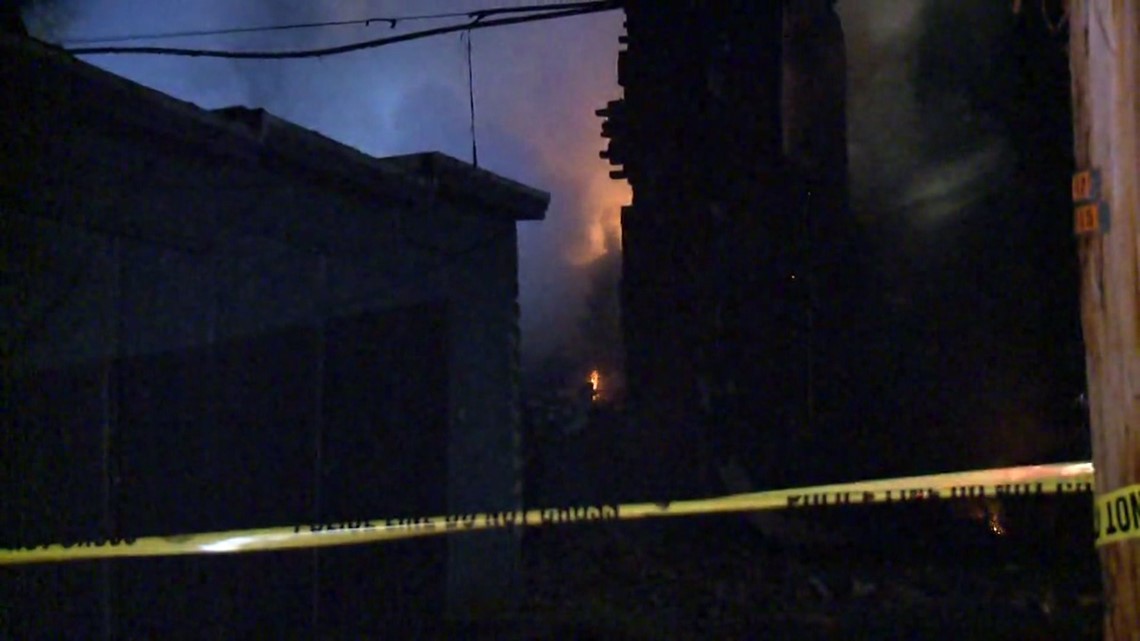 HARRISBURG, Pa. -- Firefighters battled two separate early morning blazes in the City of Harrisburg.
The first fire broke out Tuesday after 4:30 a.m., according to fire officials. The Bureau of Fire was called for a report of a building on fire in the area of Swatara and Hummel Streets in the Allison Hill section. Crews arrived on scene and found an abandoned building at 331-333 Nectarine St. fully engulfed in fire.
An additional alarm was sounded because of the potential for the fire to spread due to radiant heat. A large building collapsed during the fire fight, but firefighters were able to keep the fire contained to the building of origin. The cause was ruled undetermined, and it remains still under investigation, fire officials said.
Shortly after crews arrived at the Nectarine Street fire, Dauphin County 911 summoned mutual aid companies who were responding into the City for a report of building on fire in the 1200 block of Chestnut Street. Upon arrival, crews found the rear of the second floor of 1215 Chestnut Street engulfed in fire, and saw it rapidly spreading to 1213 Chestnut. The fire was also spreading to a detached single family home at 1217 Chestnut Street, fire officials said.
Four occupants resided in 1213 Chestnut Street. They were rescued by Harrisburg Police and first arriving fire units. Unfortunately, there were no working smoke alarms in the home, according to fire officials, and mutual aid crews had to work tirelessly along with recalled Harrisburg firefighters to contain the fast-moving blaze.
Damage was extensive to both 1213 and 1215, while 1217 sustained damage to he second floor roof and bedroom. Six people are being assisted by the American Red Cross of the Capitol Region.
Fire officials said the fire started in the second floor bedroom of 1215 Chestnut Street, although the exact cause hasn't been determined. It is still an opened case, which is under investigation.
The house, 1215 Chestnut Street, was abandoned, but it appeared to have vagrants living in it.