A COOL AND COMFY NIGHT
Give the A/C a break. High pressure providing a cooler airmass along with drier conditions as dewpoints dip into the 40's and 50's.  Lows will drop into the mid and upper 50s.  Not too bad for mid July.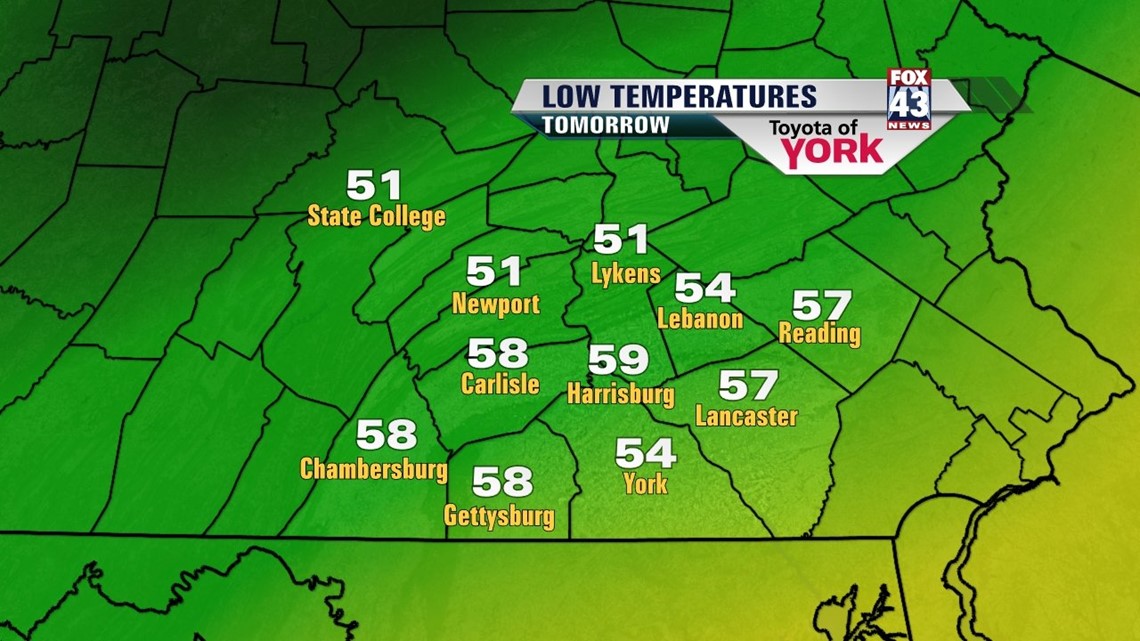 Sunshine will be abundant tomorrow.  We are looking at below average highs in the upper 70s in the afternoon.  There will be a nice breeze out of the north-northeast.
The front that brought us this change in the weather is situated right along the coast.  Models indicate an area of low pressure developing along it which tracks up the coast towards the end of the week.  This will bring back more clouds for Friday.  Right now it looks as if the rain stays off shore.  Highs will still run below average in the lower 80s but will be a few degrees warmer than Thursday.
WEEKEND OUTLOOK
The humidity returns along with more clouds and the threat for showers and possibly thunderstorms.  An upper level low swings in along with a disturbance and will trigger a chance for Saturday but more of a scattered event for Sunday.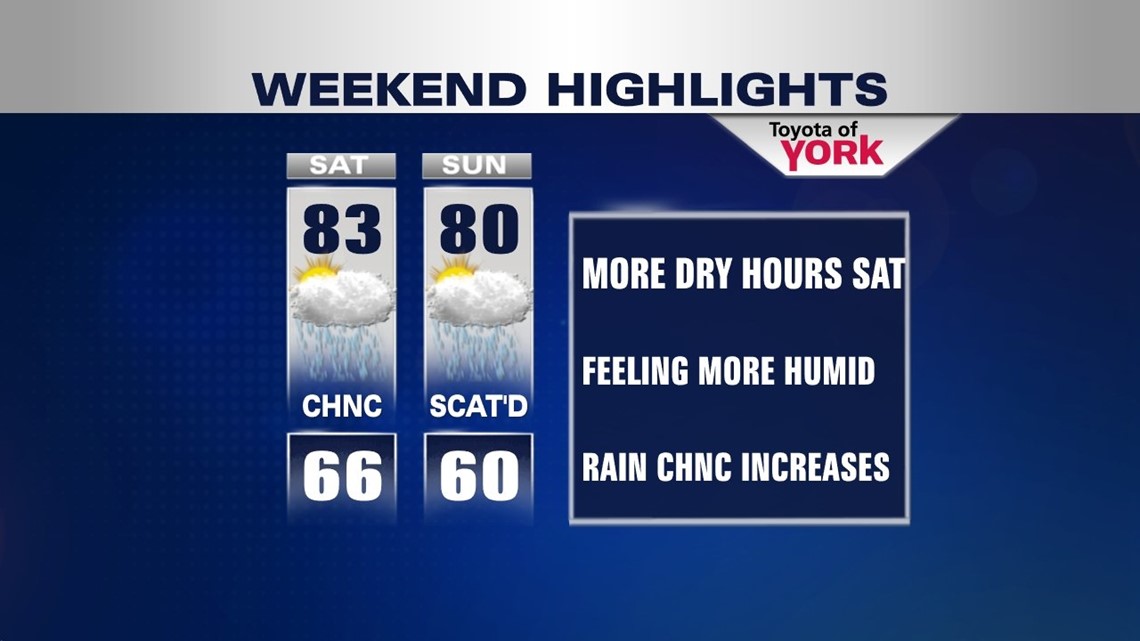 END OF JULY ALREADY?
As we head into the last few days of July, we are looking at a brief return to near normal highs in the mid 80s.  Stay dry until Wednesday when we see rain chances return.
MaryEllen Pann, Chief Meteorologist
Like me on Facebook: maryellenpannfox43
Follow me on Twitter:  @MaryEllenFox43