HELLAM TOWNSHIP, YORK COUNTY, Pa. --  A York County man is dead after being shot outside of 'Red Rose Restaurant and Lounge' in Hellam Township Saturday morning.
Witnesses say 25-year-old Chad Merrill may have been killed for defending someone.
"He would help anybody for anything," said Pearl Wise, victims mother.
"This guy came over and started making racial slurs and Chad told the guy he was talking to just to ignore him and that he was drunk," added Wise, victims mother.
Police say after reviewing surveillance video, they saw 24-year-old James Saylor, who was allegedly making racial slurs earlier that night, shooting towards the restaurant from inside of his truck.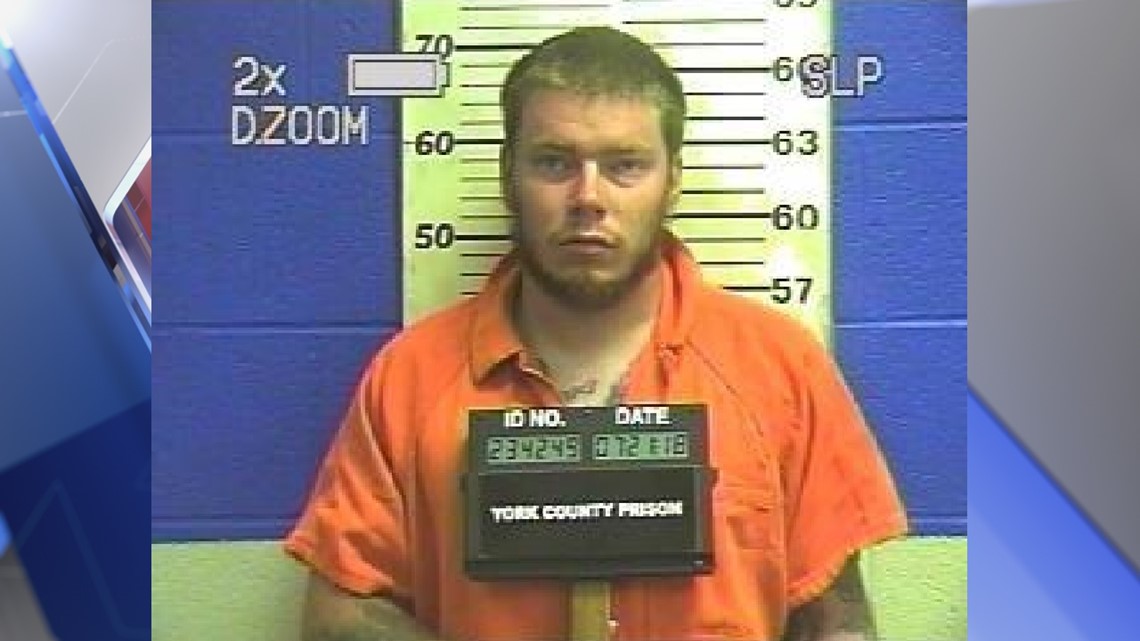 In the video, police say Merrill is then seen walking out after initial shots were fired, approaching Saylor's vehicle.
"He just lifted his arms and shot him in the chest and that poor boy is so skinny it went right through, he didn't even have a chance. The detective said I'm sorry to say it but he didn't know what was coming so there was no pain," said Wise, victims mother.
Merrill was taken to York Hospital, where he died one hour later.
"They just put us in a room and locked the door and said somebody would be in but I just knew it was too late," said Wise.
FOX43 reached out the owners at `Red Rose Restaurant and Lounge` regarding the incident, however they declined to speak on camera.
Wise says she wants Merrill to be remembered as a loving son, dedicated father to his 4-month-old baby boy and a caring friend.
"He used to tell me in the mornings he'd get up and he'd say: 'Mom, he had me up all night, but you know what, I can't even be mad because he's so darn cute' that's what he'd say to me," said Wise.
"You can't take life for granted, I mean, you just don't know, I just saw him last night, he walked out of my door at 10:00 p.m. and said 'Mom I love you I'll see you later' those were his last words," she added.
Saylor was found and arrested a few hours later.
He was charged with one count of criminal homicide and is being held at York County Prison without bail.
Police are still trying to figure out if Merrill was targeted because of Saylor's earlier racial slurs or if he was confronting Saylor.
The investigation is still underway and anyone with information is asked to contact Hellam Township Police at: (717) 252-3714.