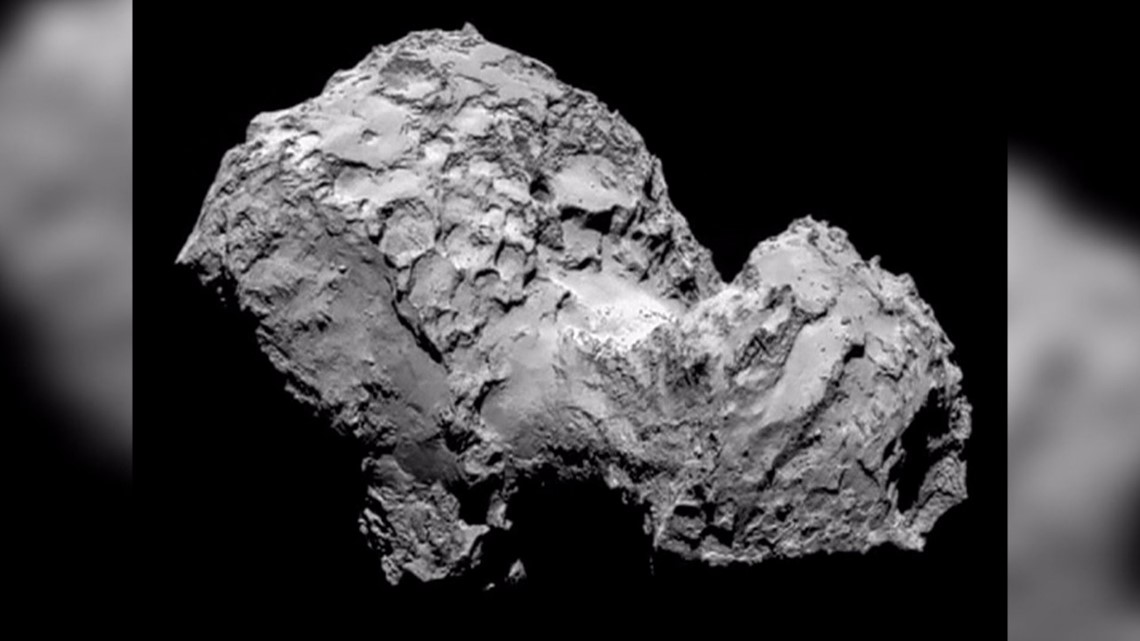 The European Space Agency just released new pictures of a comet yesterday.
They were taken by the Rosetta Probe.
It is an unmanned spacecraft that blasted off more than a decade ago.
The Rosetta Probe has been on a four-billion mile journey.
The spacecraft completed its mission when it swung alongside the comet somewhere between Mars and Jupiter.
Scientists hope to learn more about comets, stars and planets from the information The Rosetta Probe gathers.