Each step Tom Duffy runs brings him closer to his son's pain. He hopes no parent will have to feel it too.
Tom, of East York, will run in the 119th Boston Marathon on Monday, April 20. He will run with a team raising money for the Dana-Farber Cancer Institute, an organization which helped save his son's life. Tom's son, Joey, was born with Myelodysplastic Syndrome, a blood-disorder which can lead to leukemia. He needed a bone-marrow transplant.
"It was intense. Bone-marrow transplants aren't easily done," Tom Duffy said. "Joey was in the hospital for something like 120 days."
Tom and his wife Maura received good news Thanksgiving weekend of 2012: a donor was found for Joey. On March 28, 2013, Joey received a bone-marrow transplant, and within weeks, Tom filed the paperwork in the hopes to meet the person who saved his son's life.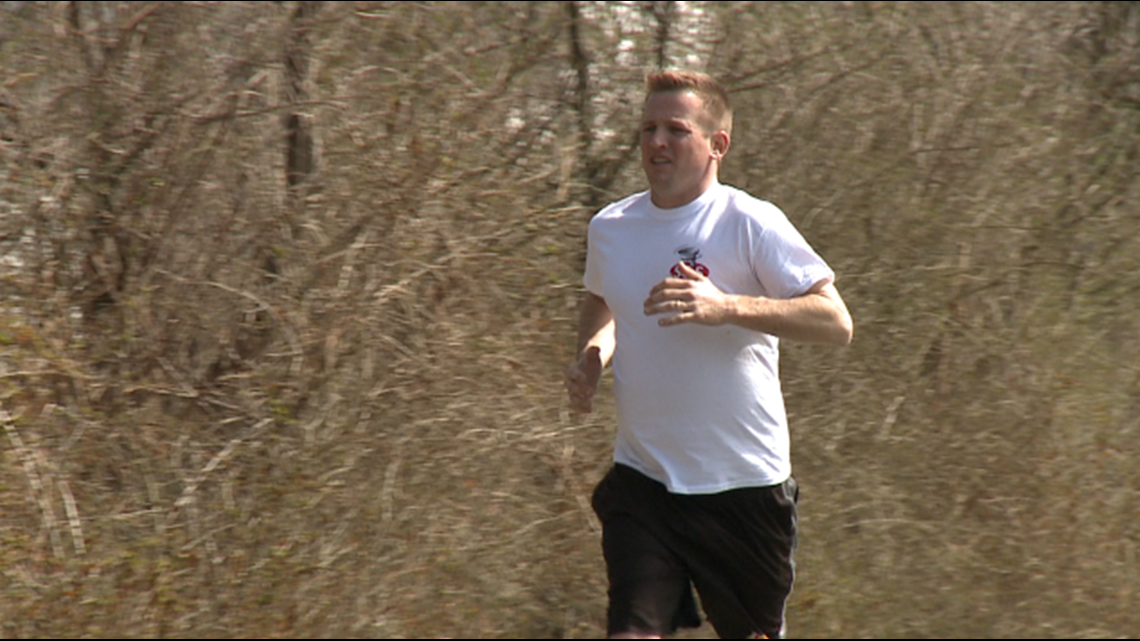 "I was working and I got an e-mail," Duffy said. "The first sentence was, 'Hi, I'm Rob Brengle, Joseph's bone marrow donor.' I stopped looking at the e-mail and immediately called my wife."
Robbie Brengle, a 19-year old Boston native attending the University of Michigan, was Joey Duffy's donor. He used the Dana-Farber Cancer Institute in Boston.  The families arranged to meet in the summer of 2014. Robbie's mother, Susan, had run in the Boston Marathon in 2013 and 2014, each time wearing banners secretly addressing Joey, without the family knowing because of donor-confidentiality laws.
"She would have a sign that said, 'For our 2-year old' or 'For our 3-year old,'" Tom Duffy said of Susan Brengle.
"She raised quite a bit of money for pediatric cancer research and I thought, what a great way to bring us all together than to run Boston with her."
Tom plans to start the Boston Marathon with Susan, while Joey and "Uncle Robbie" wait at the finish line with the rest of their families. This will only be Tom's second marathon. He expects it to be one of the most physically demanding challenges he's ever encountered, and wouldn't want it any other way.
"My mind is I'm looking at that 26 miles as the journey Joey went through," Duffy said. "He's going to be my inspiration. This guy is everything, and he's faced a lot of challenges his first five years."
Tom Duffy has already started fundraising, and as of Sunday, April 12, has raised more than $2,600 for the Barr Program of cancer research at Dana-Farber. Donations can be made through www.rundfmc.org, clicking the "Give Now" button, and typing in Tom Duffy. He hopes to raise $8,500 of the $5.2 million the Dana-Farber institute hopes to raise by April 20th.
As for Joey, nearly five years old, thanks to Robbie Brengle, he's healthier now than he's ever been.
"He's running around, so happy," Duffy said of his son. "He's a miracle. He's our miracle.