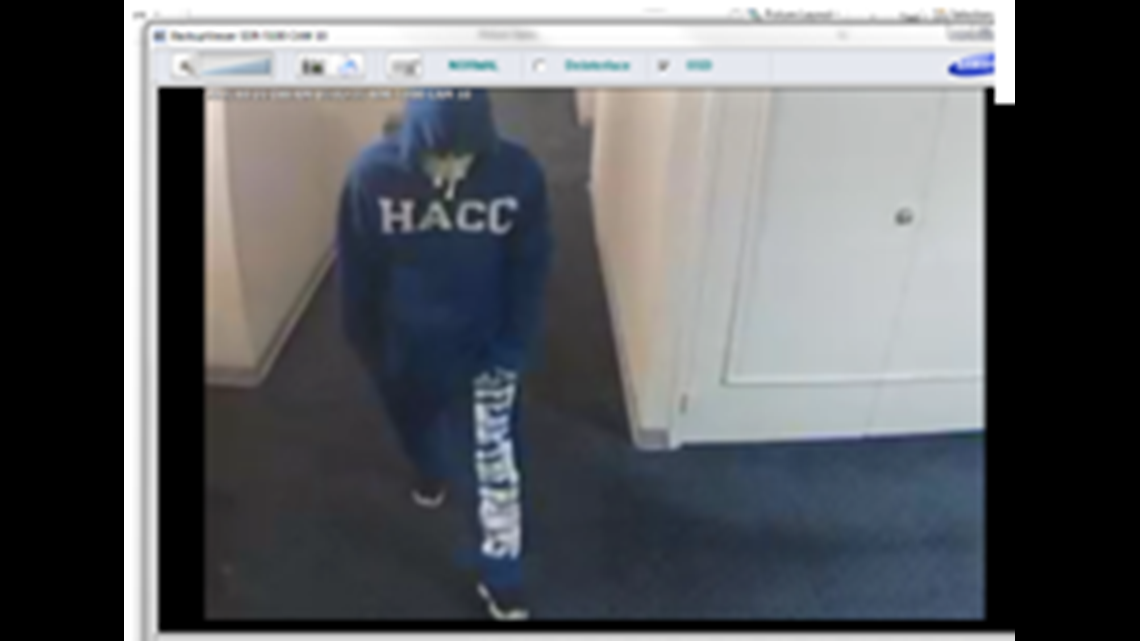 EAST LAMPETER TOWNSHIP, Pa.–East Lampeter Township police have released surveillance photographs following a strong armed robbery that occurred early Thursday morning.
Officers responded to the Lancaster Family Resort located along the 2200 block of Lincoln Highway East shortly before 4:30 a.m.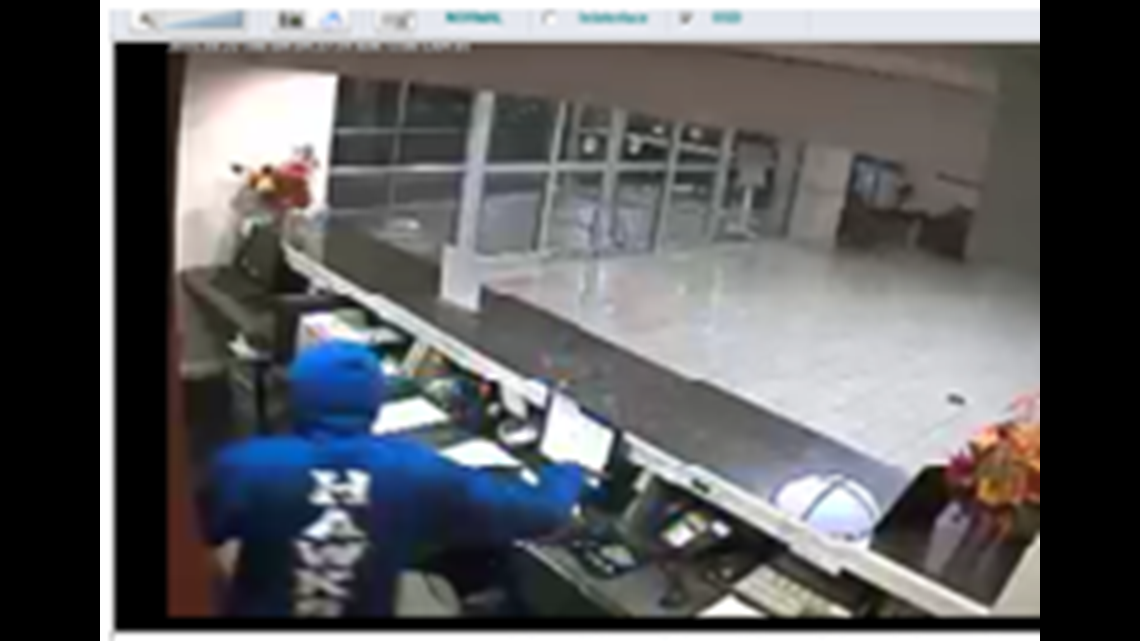 The night clerk told police that  a man forced his way behind the front desk and began taking money from the cash drawer. A fight erupted between the suspect and the clerk.
Police said the robber took off with an undisclosed amount of cash. The clerk was not hurt.
The suspect is described as a light skinned Hispanic or black male, between 20 and 30 years of age with a thin build. He was last seen wearing a blue "HACC HAWKS" sweatshirt, sweatpants and dark rimmed glasses.
Anyone with information is asked to call Detective Sergeant Brian Cloonan at 717-291-4676.