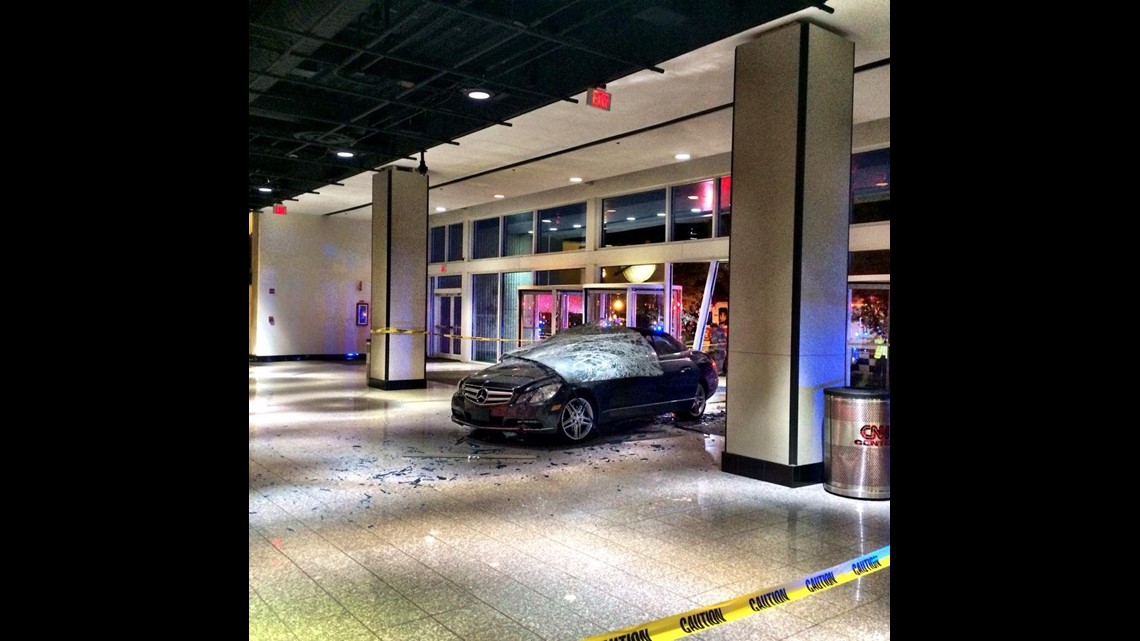 By Mandi Milligan, Rebekka Schramm – Atlanta, GA (WGCL) — A driver crashed a car through the lobby of the CNN Center early Friday morning.
Police responded to the Marietta Street side of the building at about 4:15 a.m. A Mercedes convertible with a Florida tag had crashed through the glass entrance. It ended up all the way inside the lobby.
According to police, officers found the driver, Javon Gelmy Todd, in possession of marijuana and he admitted to them that he had smoked marijuana earlier.
There's no word on the condition of the driver. Witnesses said paramedics checked out Todd and woman who were occupants of the car. No one was taken away by ambulance, witnesses said.
After authorities removed the car from the building, officers allowed a woman to remove several personal belongings from the car, including a laptop and a flat-screen TV. The woman would not answer reporters' questions when asked how the crash happened.
Todd was taken into custody and was charged with DUI less safe, reckless driving and possession of marijuana.