CONOY TOWNSHIP, Lancaster County, Pa.-- Dozens of firefighters were called to battle a fire at a home in Lancaster County on Saturday.
Flames broke out at the house on the 1300-block of Amosite Road around 5:00 p.m., and quickly grew to two-alarms.
Many tankers and fire engines were called to the scene to help get water down a long driveway to help fight the flames.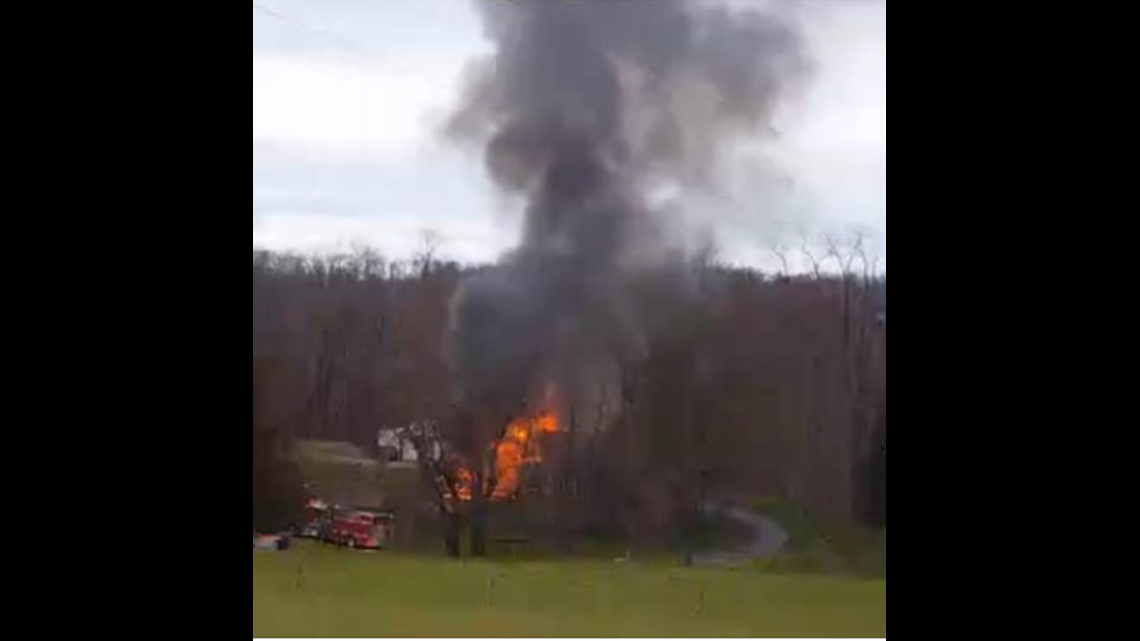 Eventually, crews went into defensive mode after the roof collapsed.
It took about an hour to bring the fire under control. Officials tell FOX43 the left side of the home sustained the most damage and the State Police Fire Marshal will be investigating the cause.
The family was not home when the fire broke out and no injuries were reported.