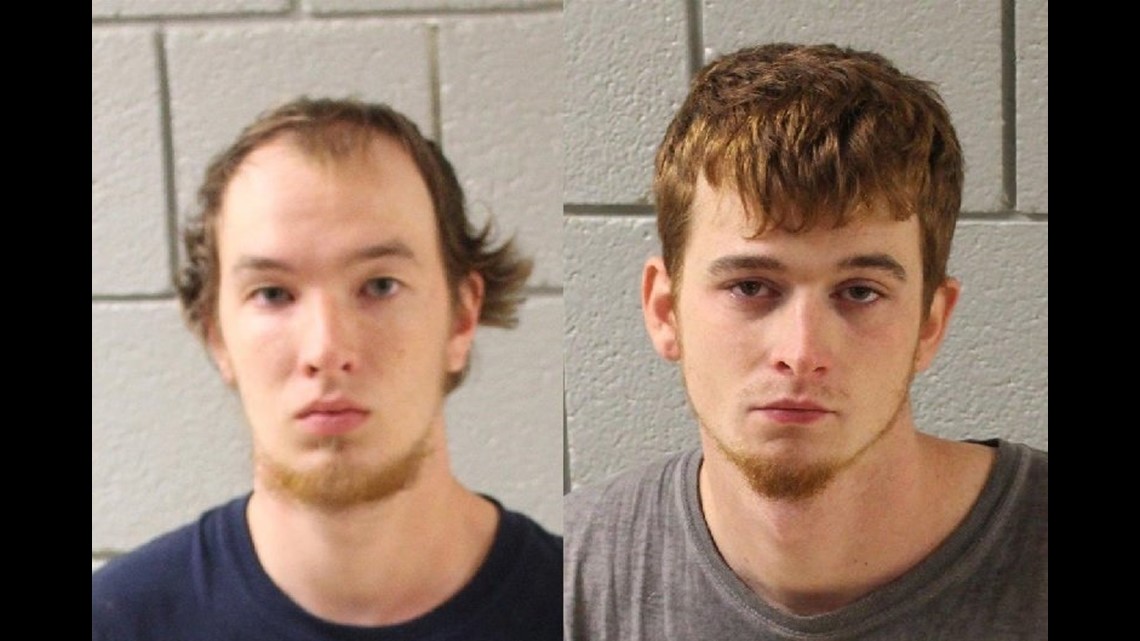 MONROE TWP., Cumberland County, PA. — Last December 17th, the body of Caleb Michael Harley was found in a Cumberland County creek bed, partially clothed and without  identification.  The temperature the night before was below freezing. Now, some 10 months after Harley was found, two men are charged in connection with his death.
Malachi Scripko, 20, and Jacob White, 23, both of Dillsburg, are charged with involuntary manslaughter. Investigators say they found out Harley was with the men prior to his death. When police interviewed them, they admitted to driving to Harrisburg to buy drugs. On the way back to Dillsburg, Harley snorted three or four bags of the drugs,  thinking it was heroin, when in fact it was furanyl fentanyl. Harley suffered a medical emergency, and, rather than seek medical help, police say Scripko and White decided to dispose of his body. They drove him to  Creek Road in Monroe Twp. about half mile west of Route 74 and allegedly dumped Harley out and fled the area, but not before taking his wallet, with about $170 in cash, and the rest of the drugs.
According to court documents, White and Scripko changed their story about the night of Harley's death several times over the ensuing months. In a July interview, police say Scripko and White came clean. They said when Harley began showing signs of overdose, they 'freaked out.' They described his breathing as a 'death rattle.' They stopped along Creek Road and pulled Harley out of the back seat of the car. They said he tried to stand up but could only get to one knee. Harley  tried to talk but could only mumble. White said he Googled "what happens when you overdose on heroin?" He and Scripko said they knew Harley was dead after that, according to court documents.
Harley died from a combination of drowning, hypothermia and multiple drug toxicity.
Scripko and White are also charged with aggravated assault, recklessly endangering, theft, and receiving stolen property in addition to involuntary manslaughter. Both are in Cumberland County Prison with bail set at $250,000.