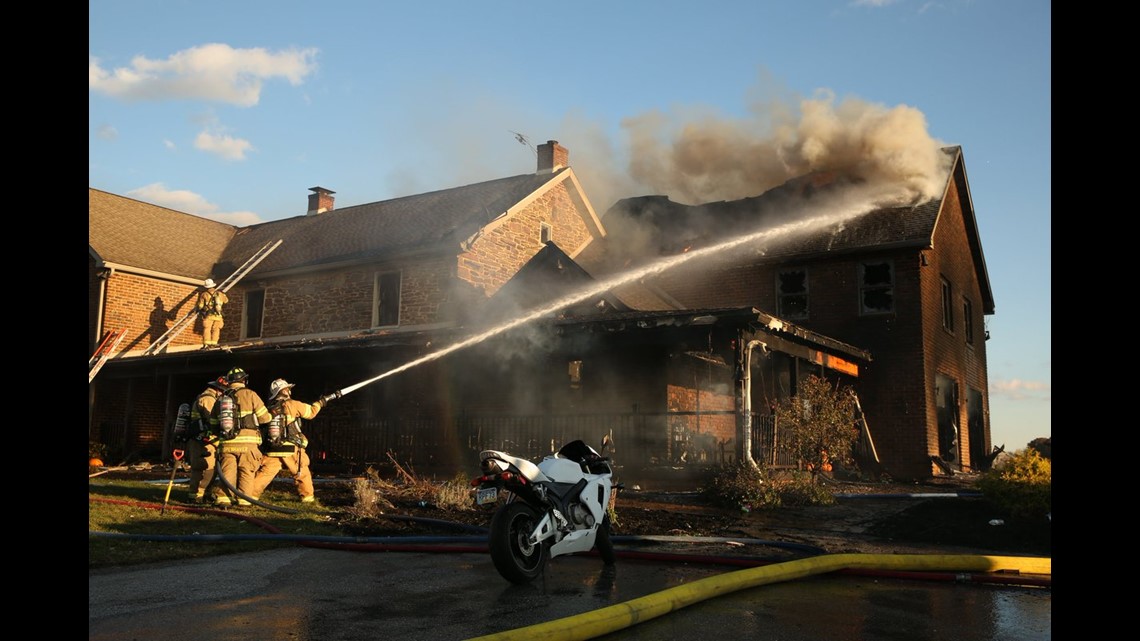 ADAMS COUNTY, Pa.– UPDATE (Nov. 5, 8:35 a.m.): A child was injured and seven people have been displaced after a house fire.
According to a release, crews were dispatched to the 800 block of Two Taverns Road around 3:10 p.m. on November 3 for a garage fire.
The garage, which was attached to the house, spread to the home.
Upon arrival, crews found that a child was unaccounted for and possibly still inside the building, according to a release.
Officials were able to locate the child on the second floor remove it from the building.
The child was taken to Lehigh Burn Center, and is in unknown condition.
The home is a complete loss, and the cause is under investigation at this time.
PREVIOUSLY: A child is being treated after surviving a house fire in Adams County.
Rescue crews were called Saturday to 825 Two Tavern Road at 3:15 p.m.
Crews rescued the child from a second floor bedroom.
According to United Hook and Ladder Company 33 the fire started in a house garage attached to the home. The fire quickly spread to the home.
Two firefighters were injured while fighting the blaze. One sprained his ankle and another suffered chest pains. Both were taken to a local hospital.
Pennsylvania State Police Fire Marshal are investigating.
PREVIOUS: Multiple crews responded to a fire in Mount Pleasant Township on Saturday, according to Adams County Emergency Management.
According to dispatch, the fire occurred at a residence on the 800 block of Two Taverns Road.
Crews were dispatched at 3:12 p.m.
This is a developing story.