CUMBERLAND COUNTY, Pa.-- Crews are on the scene of a house fire.
The flames broke out around 4:15 a.m. at a home in the 400 block of Glenn Street in Mechanicsburg.
Around 4:30 a.m., the building collapsed after being fully engulfed in flames.
The fire spread to a neighbor's home next door, and officials say they had to rescue a neighbor.
That neighbor, July Gafaro, said, "I was sleeping in the basement... I work night shift, so I go to bed late around 2:30 a.m. and everything was fine. Later, my dog was barking and I thought someone was trying to break in because I heard pounding on the door and I was scared. Once I was upstairs, I saw it was a fire and how bad it was."
No one was home at the time of the fire, and there have been no reported injuries at this time.
The Fire Marshal has been called to the scene.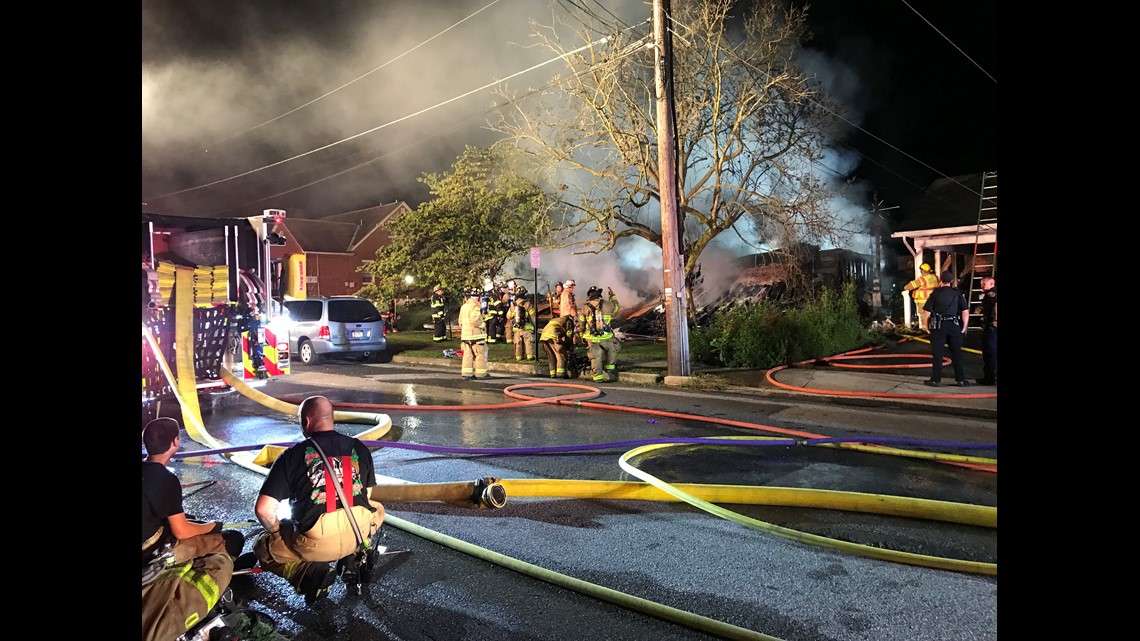 This is a developing story. FOX43 has a crew on the scene, and we will provide updates as they become available.