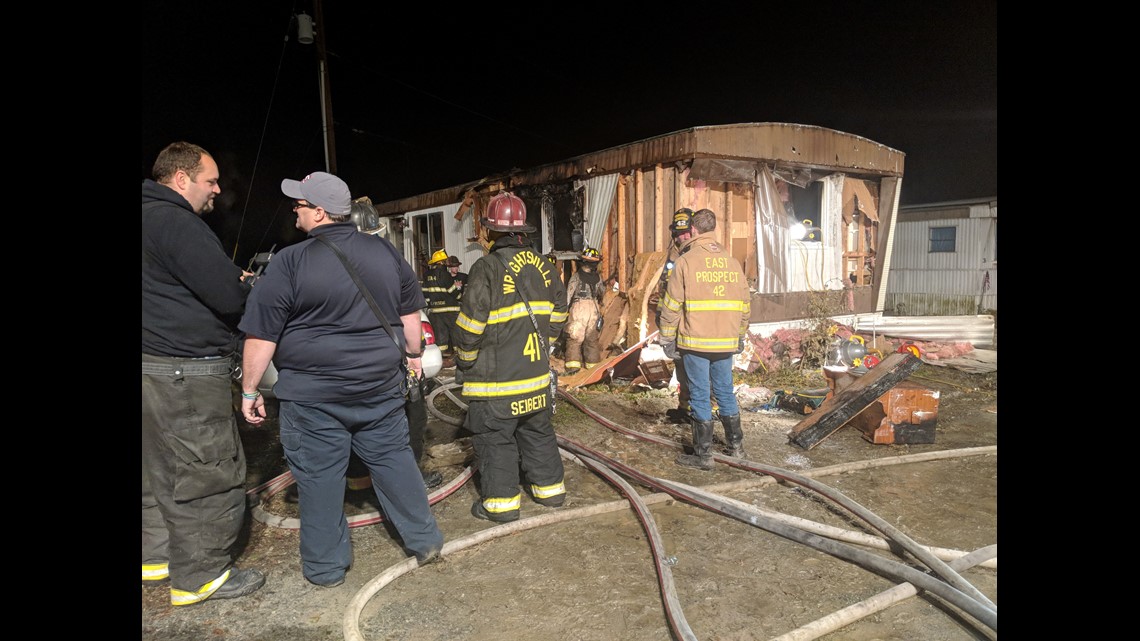 LOWER WINDSOR TOWNSHIP, York County, Pa. — Two people are without a home after a trailer fire on Haven Dr. in Lower Windsor Township.
The fire chief of East Prospect Fire Company said one person was inside the house at the time, but not injured.
Crews believe that the fire was caused by an electrical issue. The property is believed to be a total loss.
Firefighters were responding to a reported gas leak just trailers away when they noticed flames coming from a bedroom inside the trailer.
Crews said the person who called in the gas leak likely saved the occupants' lives.
Both people living there are receiving assistance from the American Red Cross.
Previously reported: Fire crews are battling a fire at residence, in Lower Windsor Township.
The fire broke out at a residence on the first block of Haven Drive at 4:41 p.m., on Sunday.
No injuries have been reported.