WAKE COUNTY, N.C. — A couple's emotional breakup while on a North Carolina flight went viral over the weekend.
According to WTVD, the incident happened on a delayed flight from Raleigh-Durham International Airport.
"So the two were SO drunk, came on the plane and I just thought they were loud and annoying at first but then she SHRIEKED and started crying loud enough to capture the attention of everyone in the front of the plane."
WARNING: This story contains profanity quoted from the people involved.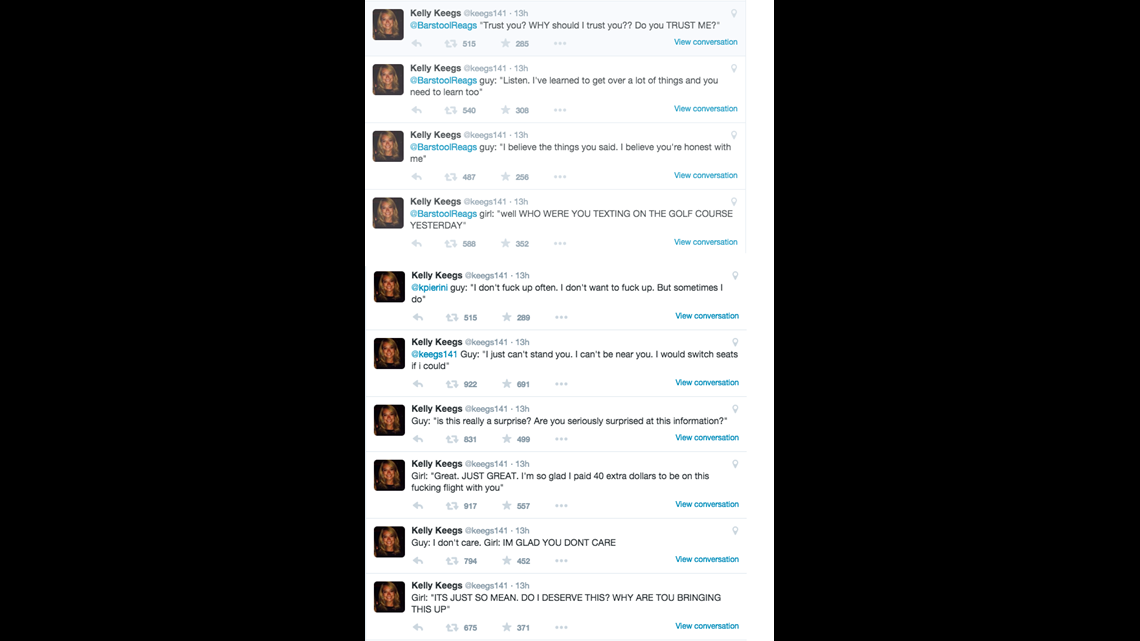 Kelly says that after all was said in done, it still wasn't certain if the couple had broken up at all, but she gained 7,000 new follows from the event.