One by one people went before Perry County Commissioners Monday to show their support for Sheriff Carl Nace.
"I believe our constituents spoke very loudly today and clearly," said Brenda Benner, the commission's chairman.
Officials say earlier this year, auditors requested the names of people who have permits to carry firearms.
"I really think the auditors are overstepping their bounds," said Chuck Brown, a Perry County Resident.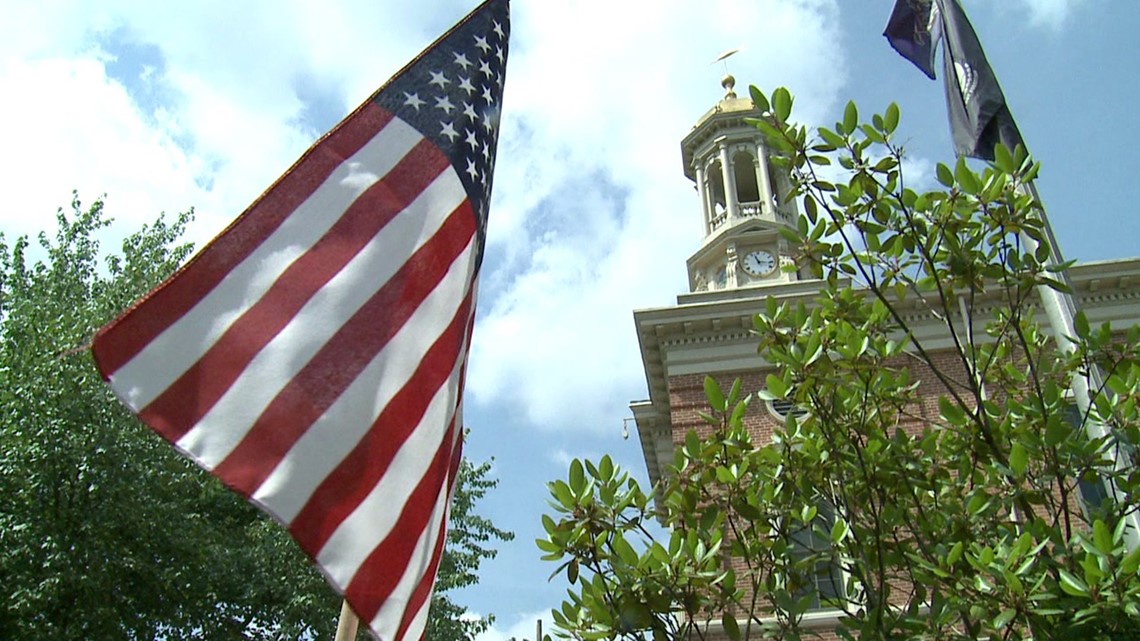 Sheriff Nace says according to the law that information is confidential, which is why he refused to release it.
"We all have to stand behind Carl and protect this list of names," Brown added.
County Commissioners have since paid $2,000 for an independent solicitor to determine if the auditors should be given access to those records which many residents said was a waste of tax payer dollars.
"I think the people have spoken loudly and I believe that the audit, the financial audit, can be done without names," Chairman Benner added.  " I don't think names are necessary."
Sheriff Nace and his attorney both declined to comment after Monday's commissioner's meeting, but Nace's wife did address the crowded room, thanking everyone for coming out and showing their support for her husband.
"He doesn't even know who I am, but I wanted him to know that I had his back," Nyce said.  "He's following the law like we've asked him to do and I wanted him to know that I was supporting his actions."