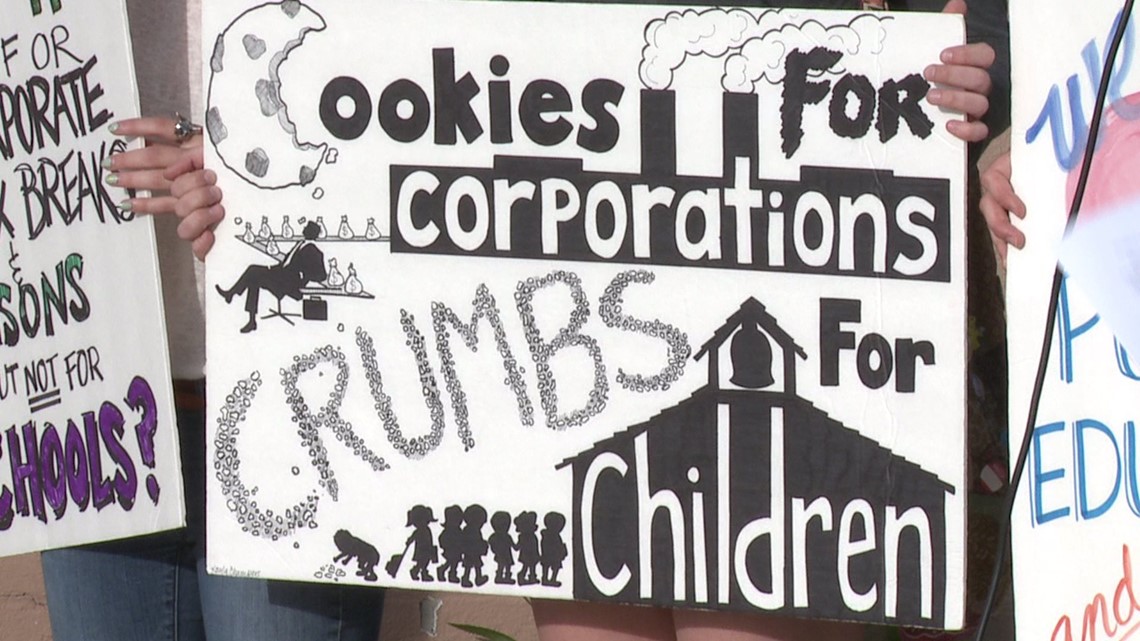 Students, parents, and community members say lawmakers have made cuts to school budgets and its affecting students in real ways.
Demonstrators say the rally is to make more people aware of Governor Tom Corbett's budget priorities regarding education.
" We need our state government to switch its priorities, " says Education Matters spokesperson Susan Spicka, " we do not need more tax cuts. What we need is have the state invest in public education so our kids can be successful after they graduate."
Organizers handed out postcards during the rally encouraging people to contact their local lawmakers.