TRANSITION:  After last night's potent storms, today is our transition day.  We start cloudy with some leftover shower and storm activity through the early morning hours.  As the day progresses, the back edge of some cooler air and upper level energy swings through.  It keeps us mostly cloudy, and will help to fire a few showers or a thunderstorm in spots during the late afternoon and early evening.  Through the day, cooler and drier air begins to rush in.  It's a breezy day too with west to northwesterly winds at 10-20mph with higher gusts.  Highs are in the upper 70s to near 80°.  Tonight, the clouds begin to break as the drier air wins the battle.  Lows drop to the middle to upper 50s.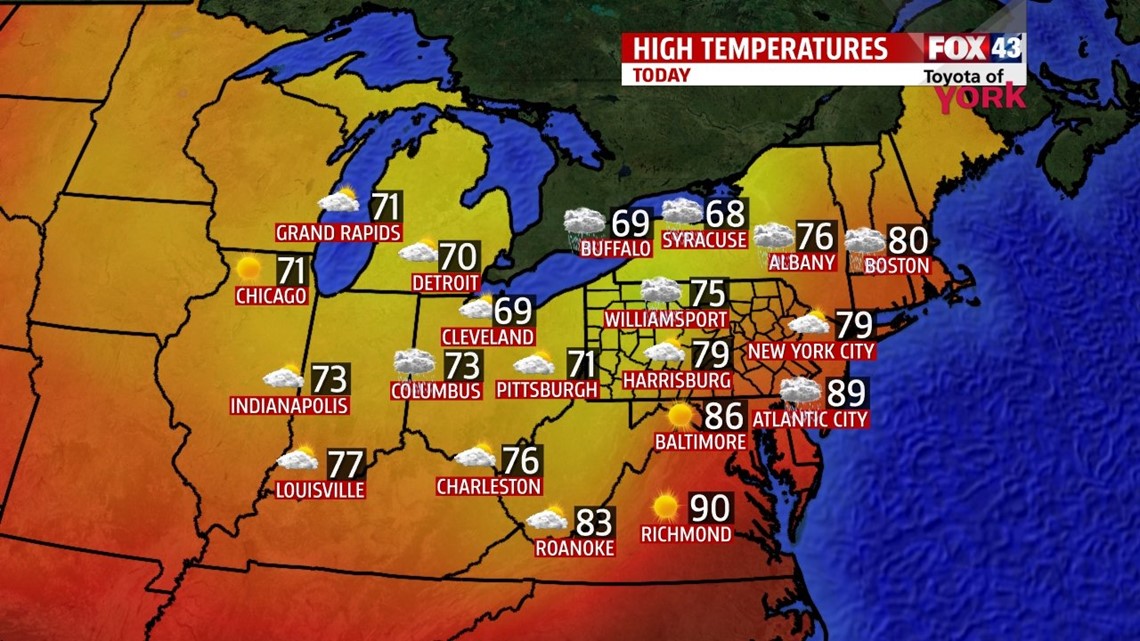 MID-WEEK:  A big upper low spirals to our north and is slow to move.  As it shifts slowly east, the flow is out of the northwest, which will help to funnel in some cooler and drier air.  So expect mostly sunny and mainly dry weather for Tuesday through the end of the week.  A few showers or storms may pop later in the day with the daytime heating from Wednesday onward, but rain chances are less than 20%.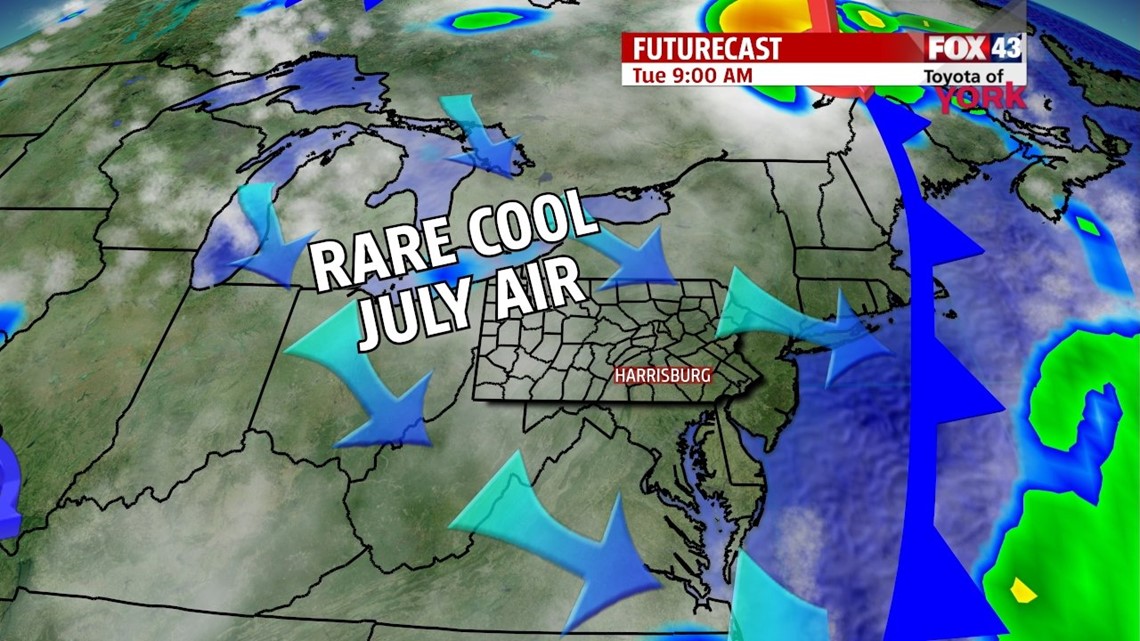 The big story will be the unseasonably cooler air.  Tuesday, we only do middle to upper 70s across the area!  We slowly add a few degrees each day until we're in the middle 80s by Friday.  Enjoy it!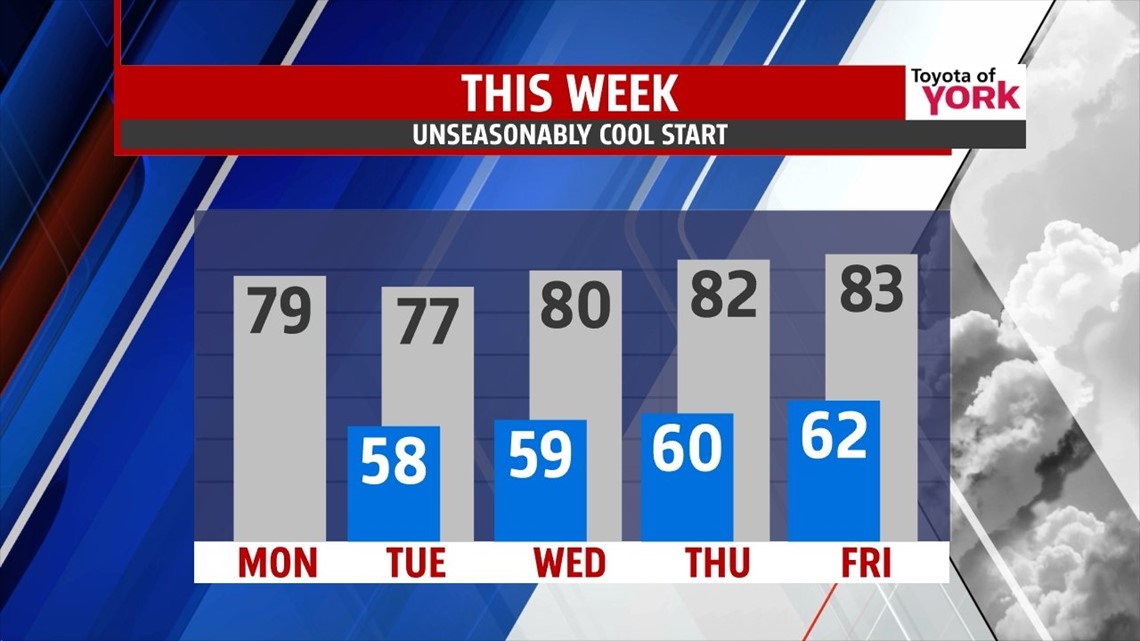 WEEKEND:  Our weather pattern isn't very progressive, so we'll be watching some energy trying to push in from the east.  Confidence in the weekend forecast is low, but for now we're going partly cloudy with the chance for a few showers and storms.  Highs are held in the low to middle 80s.  More to come as the picture clears up a bit.
Make it a marvelous Monday!
"There is only one way to happiness and that is to cease worrying about things which are beyond the power or our will." – Epictetus