Remember the controversy about "the dress?" Some people thought it was blue and black, while others thought it was white and gold. Well, there's a new Internet controversy brewing.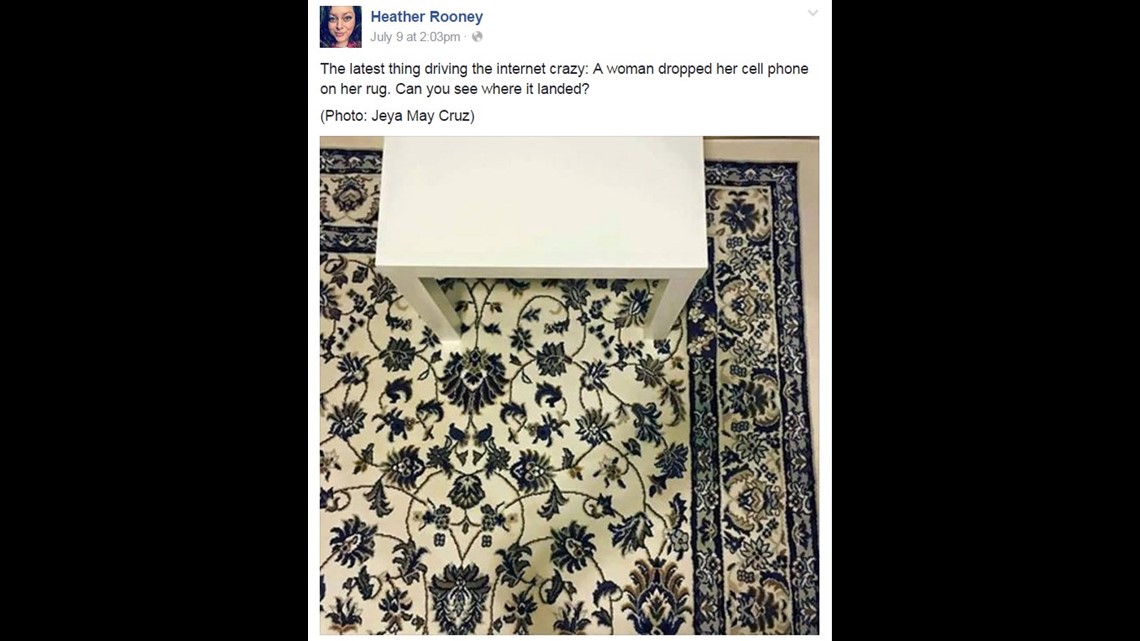 The photo has been shared more than 177,000 times.
Heather Rooney said she did eventually find it, but it took quite a while.
Can you spot the cellphone? (SPOILER ALERT: Scroll down to see the answer)