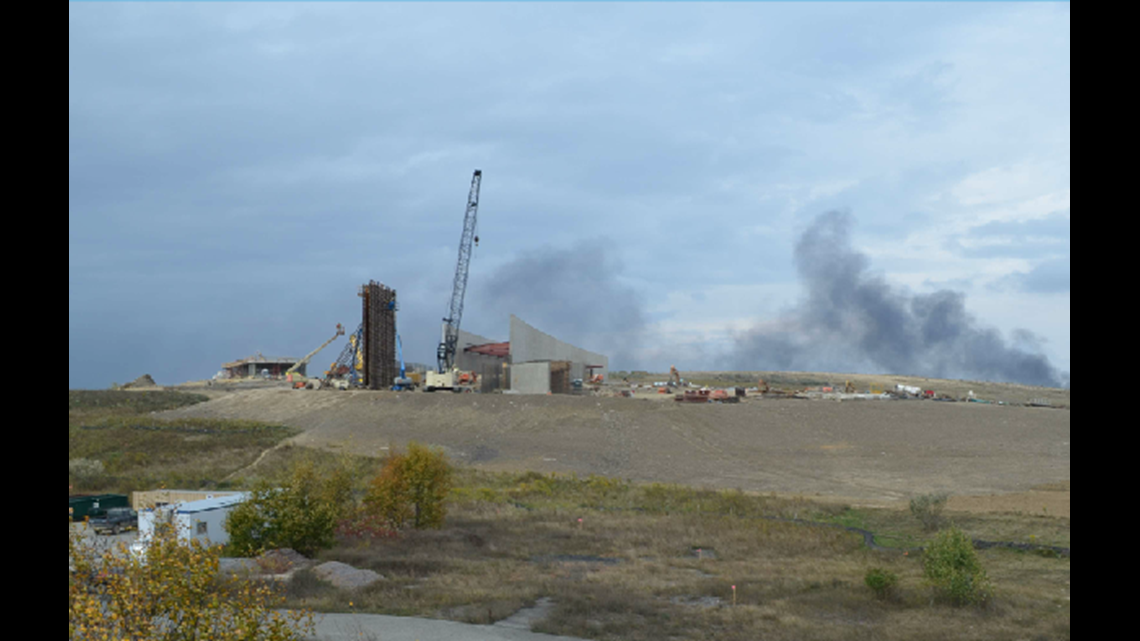 A fire erupted Friday in two buildings that are part of a Shanksville, Pennsylvania, memorial to United Airlines Flight 93, which crashed on September 11, 2001, officials said.
Lots of thick black smoke can be seen on a webcam at the site.
Seven fire companies responded to the blaze, which started about 3 p.m., said Geraldine Budzina, a Somerset County dispatcher. No injuries were reported.
Firefighters were trying to prevent the fire from spreading, Budzina said. The cause was unknown.
The memorial park is dedicated to the 40 passengers and crew who died when Flight 93 crashed outside the town of Shanksville in southwestern Pennsylvania
The plane went down, killing all on board, as passengers fought back against the hijackers, according to post-9/11 investigations.
The memorial, still incomplete, includes a visitor's center with traditional and interactive exhibits, public programs, and information about the history of Flight 93.
On 9/11, United Airlines Flight 93 was traveling from Newark, New Jersey, to San Francisco when hijackers took over the plane, according to the 9/11 Commission.
Investigators said the terrorists were most likely trying to turn the airplane toward Washington to hit a major political target.