HARRISBURG, Pa.-- The state capitol building in Harrisburg is lit up and surrounded by blue, in honor of innocent children.
April is National Child Abuse Prevention Month. On Saturday, volunteers and members of the Pennsylvania Family Support Alliance planted 4,416 flags around the capitol complex. The flags stand in honor of the children who are abused in the commonwealth in one year.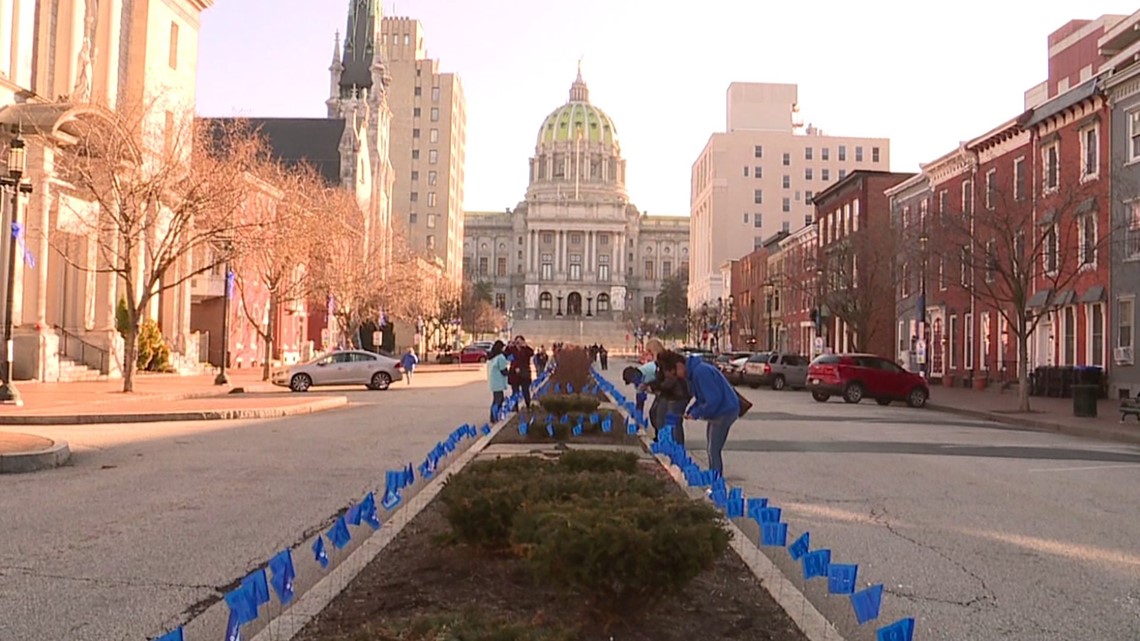 The group also planted 46-black flags to honor the number of children killed by abuse.
Event organizers hope this gives people a visual understanding of how important the issue is in Pennsylvania and that is prompts every person to step up and help.
"I would just like to have families in Pennsylvania recognize that there is support and alternatives to the stressful moments when we may break as a parent, and that there are support mechanisms in place to help prevent the abuse that are children are facing," said volunteer Maureen Fairbanks.
State officials say some businesses, the state capitol building and the PA Turnpike headquarters are also lit with blue lights.  Signs are also posted throughout Harrisburg and around the state with ways you can learn how to protect children.
You are also encouraged to dress in blue for the cause this Wednesday, April 4th.
That's the day PFSA will hold its ceremony for Champions for Safe Kids at the capitol.