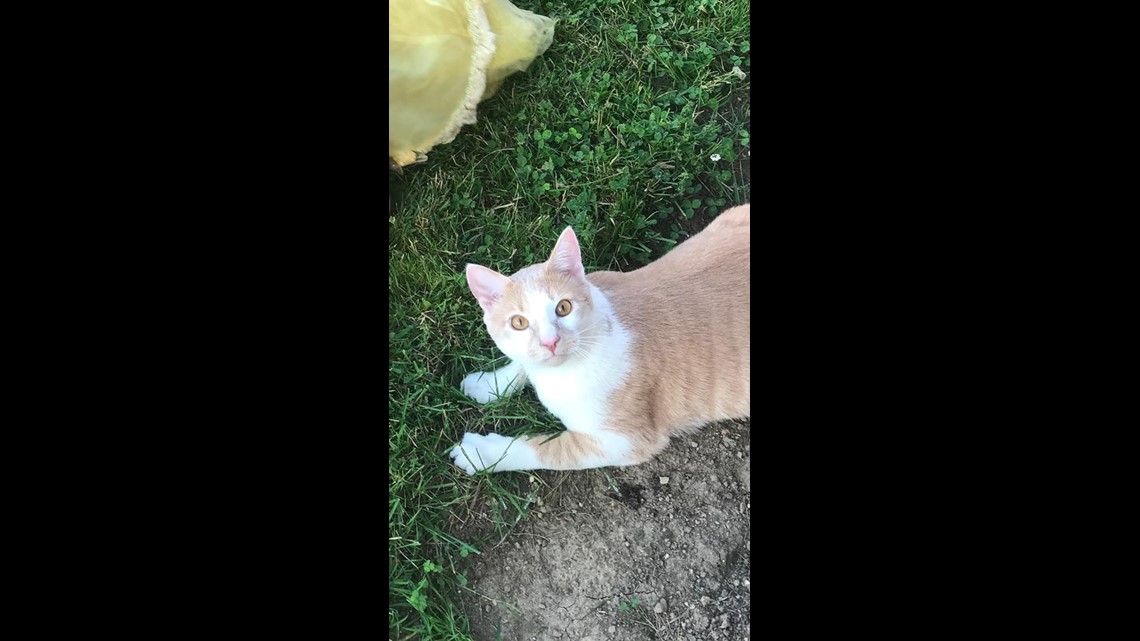 BERKS COUNTY, Pa.– A Berks County couple is devastated after finding their pet cat dead at the Animal Rescue League in Cumru Township.
Sammi Curran, 23, and Cody Lesher, 26, of Fleetwood, adopted the nearly 3-year-old "Diddy" in January at the Animal Rescue League.
Lesher told FOX43 that the Diddy got of the couple's apartment on Sunday, November 12 around noon.
Lesher says that the cat likes being outside and usually comes back.
However, this time was different.
A neighbor found Diddy in their garage on Sunday around 3:30, and the cat was missing its collar,  which led the neighbor to take the cat to the Animal Rescue League.
After searching for the cat, Lesher and Curran got a hold of the neighbor who had found him, and found that Diddy was an the Animal Rescue League.
The couple took a trip to Cumru Township on Tuesday (the Animal Rescue League is closed on Monday), but were told that Diddy was not there because he wasn't registered.
After coming back with proof that Diddy was taken to the Animal Rescue League, staff members met and brought the couple in a separate room to tell them that they had euthanized the cat and identified his body via a chip scan.
The staff told the couple that when Diddy was dropped off, they scanned for a chip but it didn't read, so the Animal Rescue League took the cat in as a stray. They gave him shots and a physical before he was put in a cage.
The Animal Rescue League claims Diddy became "aggressive" with a handler, leading him to be put down.
Lesher says that the couple has never seen the cat hiss or claw at anyone in the time they had him.
"They murdered our cat. We are devastated," Lesher told FOX43.
Tom Hubric, interim executive director of the Animal Rescue League, said that the euthanization of Diddy was the result of "human error."