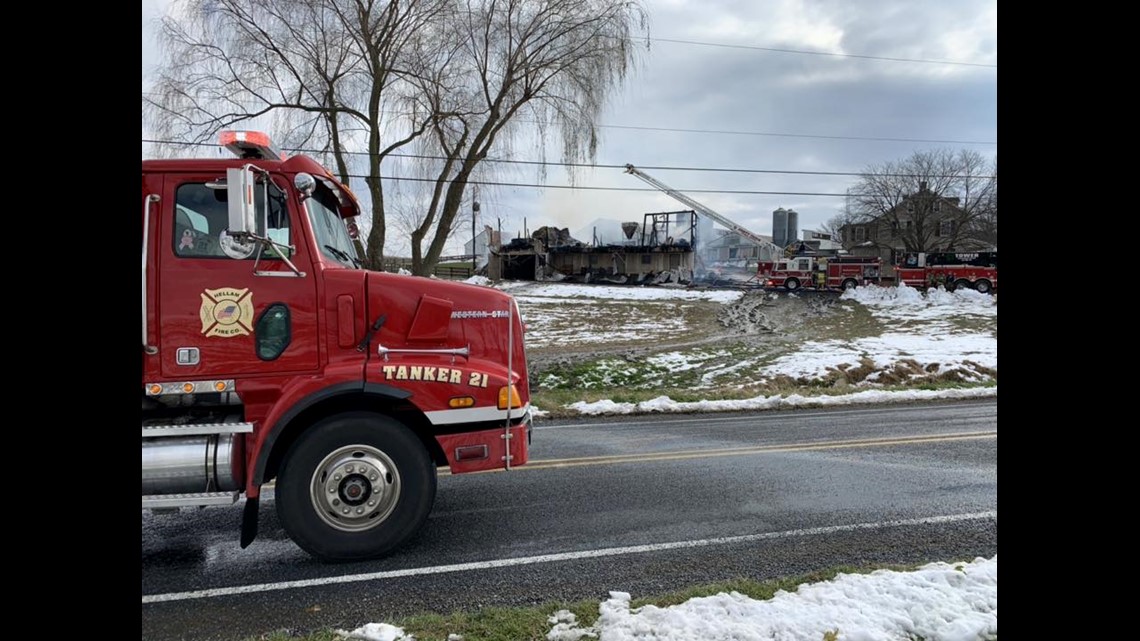 MANOR TOWNSHIP, Lancaster – Fire crews are battling a barn fire in Manor Township.
Emergency Management Agency say crews were called to the 2900 Block of Safe Harbor Road just before 10 a.m., on Saturday.
On Facebook, Rohrerstown Fire Company posted a picture of the flames to their page.
So far no injuries have been reported.
The fire is under investigation.