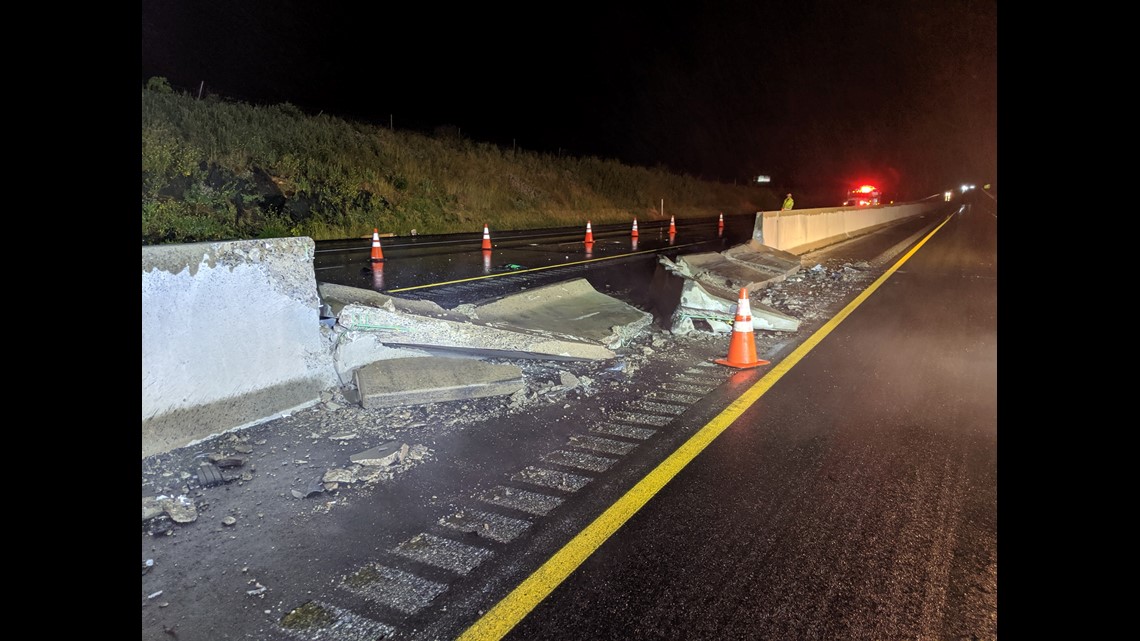 YORK COUNTY, Pa.-- Two people were injured and a man is facing DUI charges after a crash caused a tractor trailer to overturn and close a portion of Interstate 83 for a few hours.
Victor Deloatch, 37, of Baltimore, is facing DUI charges as a result of the crash.
According to emergency dispatch, crews responded to the scene of a crash on Interstate 83 Southbound near Hain Road around 1:10 a.m. on June 10.
The police release says that a freight liner truck was in the right hand lane when a 2018 Chevrolet Sonic was in the left lane attempting to turn.
The driver of the Sonic, later identified as Deloatch, reportedly struck the freight liner truck, causing the driver to lose control of the tractor trailer which then struck a median barrier and overturned onto the roadway.
While overturned, the tractor trailer spilled some fuel onto the Interstate.
The Chevrolet Sonic rolled over in the crash as well.
The drivers of both vehicles were taken to the hospital with injuries, but now Deloatch will face DUI charges, according to the crash release.
Interstate 83 Southbound was closed for a few hours this morning, but has since reopened.