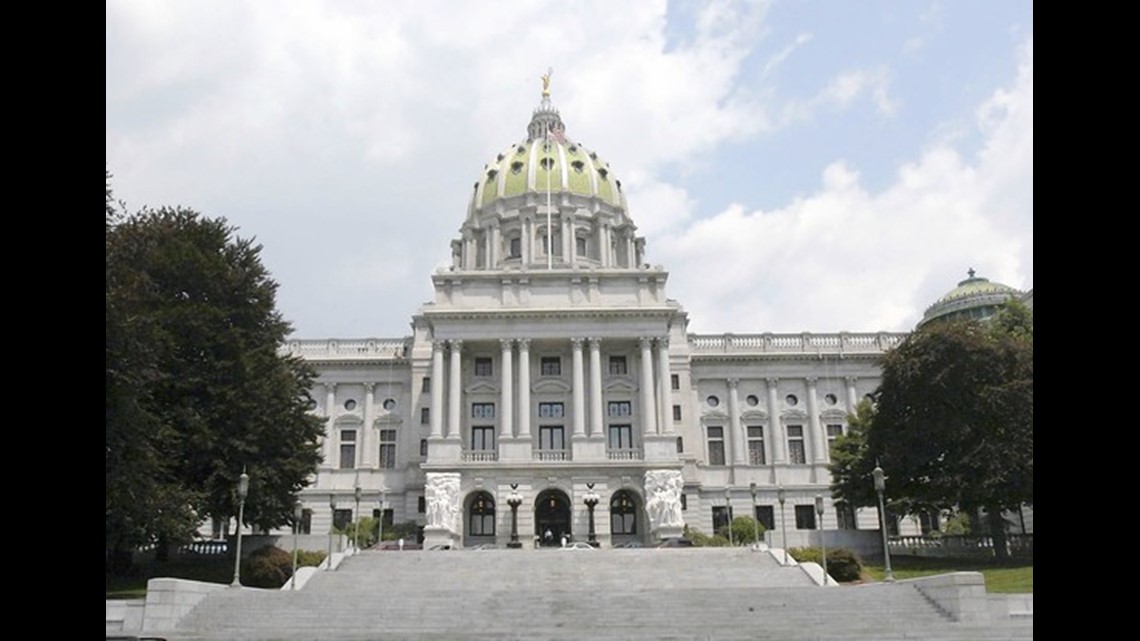 Keep in mind, privatizing the state liquor system has been talked about at the State Capitol for decades.  This latest plan has been pushed by Governor Tom Corbett and the Republicans.  The proposal is on year two of trying to get the state out of the booze business.  New polls show that a majority of people support privatization.  However, the issue is not that simple.
Raise a glass to the possibility of change.  Governor Tom Corbett and Republicans are pushing legislators to change Pennsylvania's antiquated liquor system.
"We can expand consumer choice and convenience while taking the state out of the Prohibition era," said Governor Corbett during  a recent stop in Gettysburg.
The Keystone state is one of only two states left across the nation that still controls both sides of alcohol sales, retail and wholesale.  The Governor is proposing to sell 1,200 liquor licenses, with the estimated $1 billion earmarked for education.
"We really have a chance here to do two good things: we can educate our children, provide funding for school districts," Governor Corbett said.
"It does not improve convenience. There will be worse selection and higher prices," said Representative Frank Dermody, (D) Allegheny County.
Democrats oppose privatizing the system.  The party worries the state will lose the $500 million a year in tax revenue that goes into the general fund from alcohol sales.  The Dems are also concerned about the 4 to 5,000 state workers that could lose their jobs if private business takes over.
"At a time in our history when we are just trying to come out of a recession, throw another five thousand people out of work and replace them with minimum wage jobs," Rep. Dermody said.
If approved, the Governor's plan would make six-packs available in convenience stores.  Grocery stores and pharmacies would be able to sell up to a 12-pack along with wine and big box stores could sell beer by the case and wine.  Opponents say the convenience being talked about is overrated.
"The convenience is there.  The hours are there and we keep a tremendous asset for the commonwealth," said Rep. Dermody.
The House Liquor Control Committee is scheduled to meet on Monday at the Capitol.  There are three small bills scheduled to be voted on.  But the big elephant in the room is the liquor privatization plan.  Representative Mike Turzai is pushing the committee to vote on his plan, HB790 sooner rather than later.