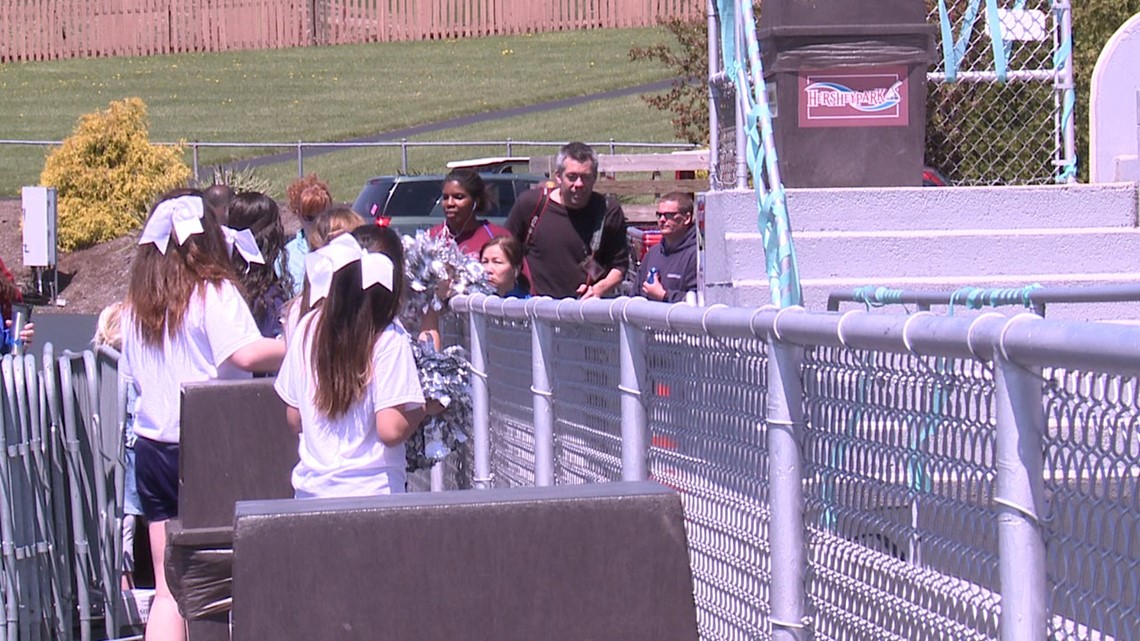 Runners in Dauphin County got vertical today for the fifth annual Fight for Air Climb.
They scaled more than 2 thousand steps, the equivalent of a 70 story building at Hershey Park Stadium. The climb is meant to raise awareness as well as donations for the American Lung Association.
"It's different, it changes it up.  I've run a bunch of 5K's and different things and it's fun to actually go vertical instead of just forward."
"I feel it's important number one because it spreads awareness and it's such a fun event and anyone can come out and participate and we have survivors of lung disease, we have family members that have been affected, any type of people, we have fire fighters here that support the cause, everyone." Jamie Dimartile- Runner
Currently, 35 million Americans live with asthma and other lung related diseases.