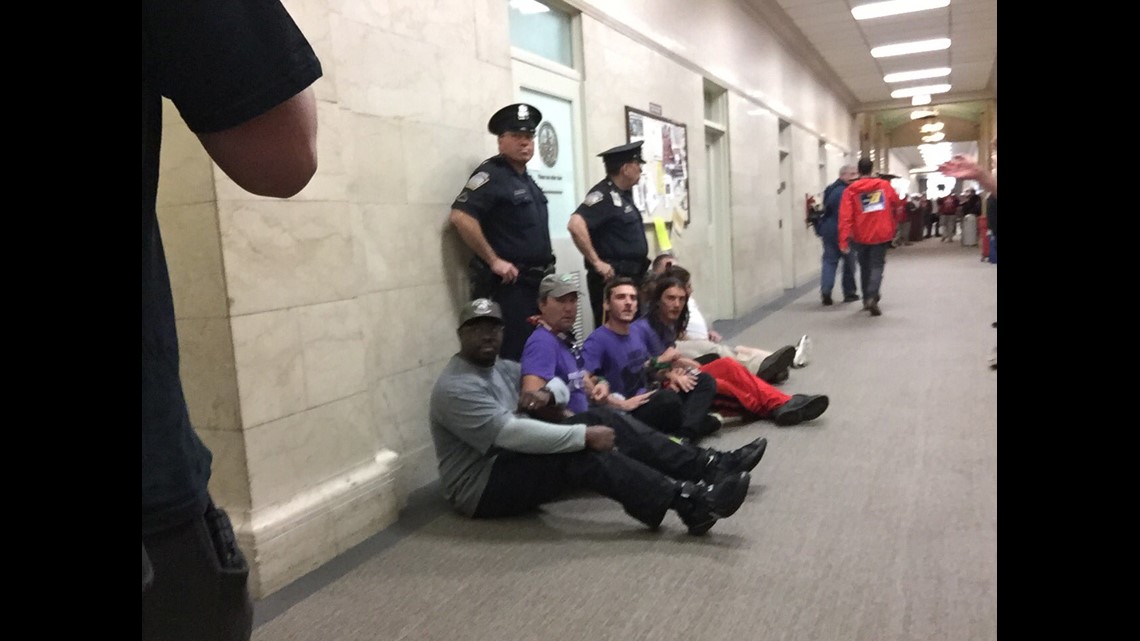 HARRISBURG, Pa.– UPDATE: According General Services Press Secretary Troy Thompson five arrests were made today(Tuesday). Three of those will receive the summary Disorderly Conduct and two will get the Misdemeanor Defiant Trespass as they were individuals who were arrested previously and given a warning about coming back and participating in activities that would get them arrested again.
PREVIOUSLY: A group of activists calling itself "March on Harrisburg" stirred up a House committee meeting at the Pennsylvania Capitol on Monday.
Police led 23 people away in handcuffs, after they disrupted at state House Government Committee meeting. Several demonstrators blocked the entrance to a legislative office and others formed a human chain outside the hearing.
Protesters called for legislators to take action on House Bill 39–a bill that calls for gift limitations on public officials.
The individuals who were arrested were taken to Dauphin County Booking where they were arraigned and released, according to Troy Thompson press secretary for the Department of General Services.
Those arrested have been warned that if they come back to the Capitol Complex during the remaining days of their demonstration, they will be arrested and charged with trespassing, Thompson said.