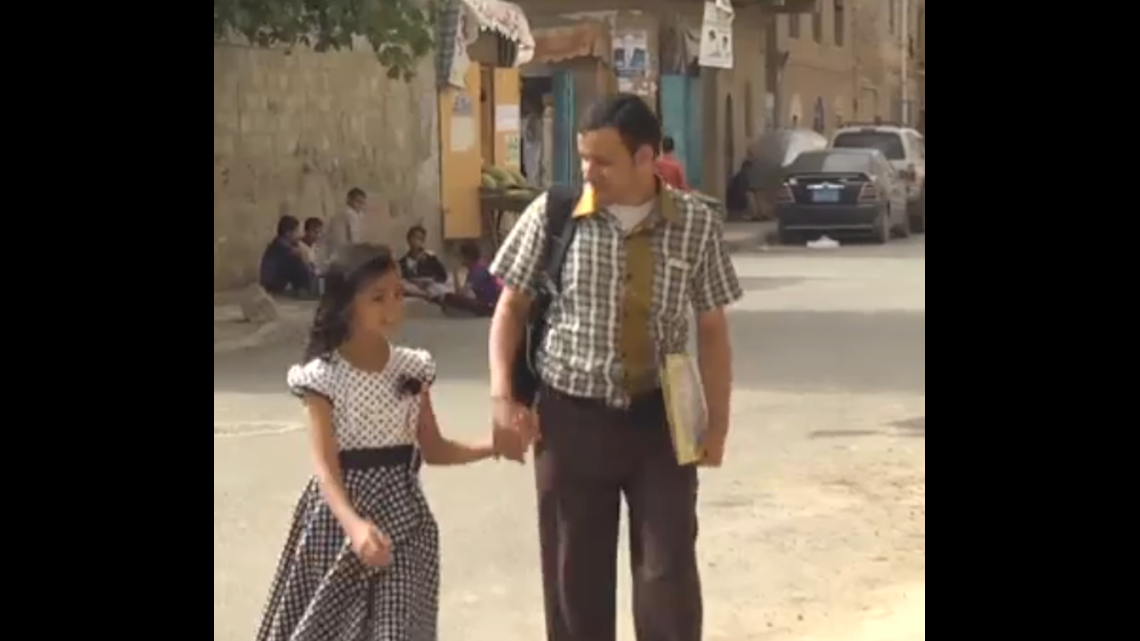 Sanaa, Yemen (CNN) — A young Yemeni girl stares defiantly into the camera. Her question is a shocking one, coming from an 11-year-old:
"Would it make you happy to marry me off?" asks Nada Al-Ahdal.
In the nearly two-and-a-half-minute video, which was uploaded to YouTube and quickly went viral, Nada accuses her parents of trying to get her married off in exchange for money. She explains how she doesn't want to be one of Yemen's child brides.
"Death would be a better option for me," she declares.
Nada also speaks on behalf of other Yemeni girls: "What about the innocence of childhood? What have the children done wrong so that you would marry them off like that?"
The video, which been seen by millions of people around the world, has put a spotlight once more on Yemen's child marriages.
It has also made Nada an online sensation, although questions have been raised: Did her story add up? Was she really being pressured to get married?
Nada's parents have repeatedly stressed they have no intention to marry her off. And Seyaj, Yemen's leading child-rights organization, said they believed portions of Nada's story were fabricated.
More: http://www.cnn.com/2013/07/30/world/yemen-child-marriage/index.html?hpt=hp_t3