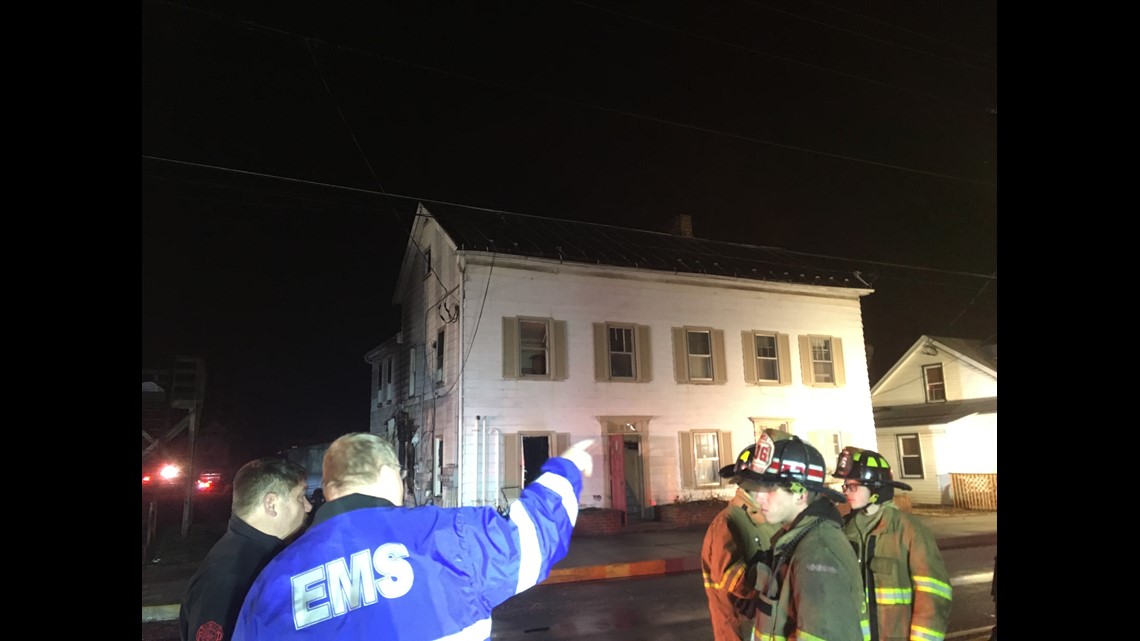 CUMBERLAND COUNTY, Pa. – 11 people are homeless in the aftermath of a two alarm apartment house fire in Mt. Holly Springs in Cumberland County.  The fire broke out just after 8 o'clock Friday evening at 401 Baltimore Avenue.
The fire began in a first floor apartment and quickly spread to the second floor. All the residents escaped the fire unharmed. One firefighter suffered a minor injury battling that fire.
The exact cause of the fire is under investigation.