MCCLURE, Pa. — May 29th will mark six years since Susan Renninger was diagnosed with lung cancer.
"I just made up my mind," said Renninger. "I wasn't going to let it pull me down."
The cancer spread to her kidney, stomach and brain. The McClure native continues to endure procedures, immunotherapy sessions and rounds of radiation.
"You can't give up," she said. "You give up and it goes downhill."
Her perseverance alone is inspiring. But amazingly, the 62-year-old has been traveling coast-to-coast while fighting the disease.
She caught the travel bug when she was just a little girl.
"I think it started out with my parents," she said. "They took us somewhere every year. So I said, I'm taking my kids somewhere each year."
Knowing her passion for exploring, her kids gifted her this photo map.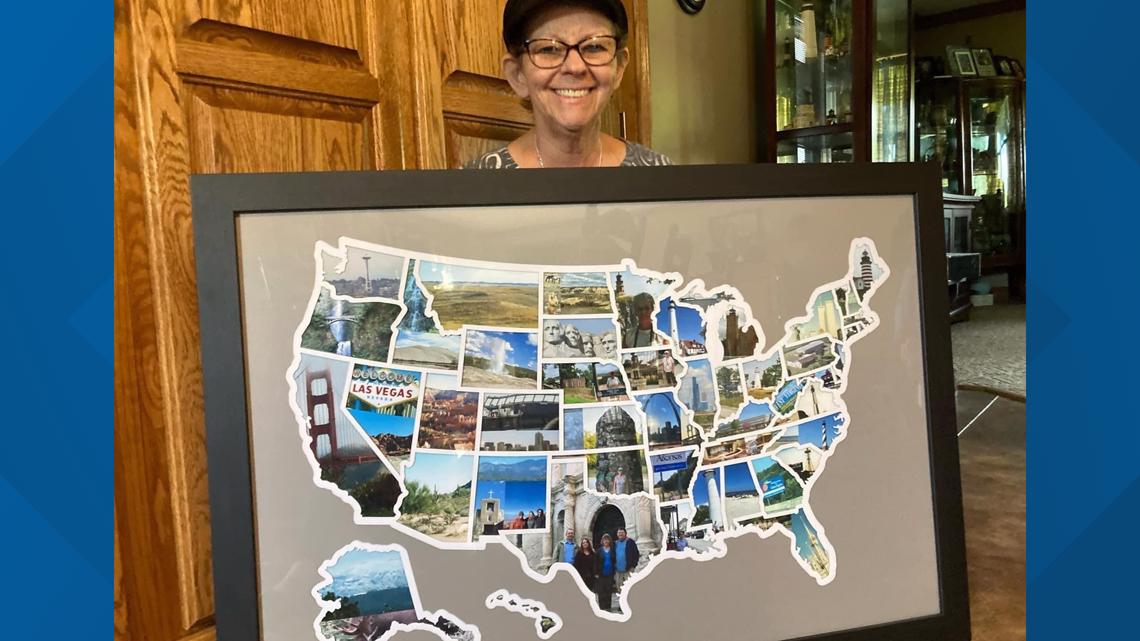 "That's when it really started," said Renninger. "I wanted to get this full!"
From then on she was on a mission, not only to fight cancer but to do so while hitting all 50 states. She already had about a fourth of the map covered when she received it.
By car, by bus and by plane, she and her family continued checking off her list.
And finally by the end of April, Susan visited the final two states, North Dakota and Idaho.
"You would not believe how many people called me an inspiration," said Renninger. " I cried.. you know.. people stand behind you."
She says that positive reinforcement, coupled with her perspective, keeps her going.
"Sometimes I get depressed, but there are people worse off than me," said Renninger. "I try not to let it bother me."
And it means everything to her that her story is inspiring others.
"It's hard to explain; it makes you feel so good," she said.
Susan is still fighting. And while she's visited all 50 states, she's not done traveling yet.
In a few weeks, she's headed to the Thousand Islands with her sister. She hopes to explore the Canadian Rockies in the future.