HARRISBURG, Pa. — Dairy is a cornerstone of Pennsylvania's agriculture scene.
FOX43's morning anchor Sean Streicher and meteorologist Danielle Miller will compete against teams from other Pennsylvania news stations for the judges' approval and best milkshake bragging rights.
The dynamic duo created the "sunrise shake," featuring pure maple syrup and a waffle and bacon garnish.
To gear up for Saturday's competition, the pair practiced their recipe in the FOX43 kitchen.
"We've never made it," Sean said. "In fact, I made it up on the fly. But I know ice cream. I know milkshakes."
Morning anchor and honorary milkshake judge Jackie De Tore graciously agreed to prepare Sean and Danielle for the Farm Show judges' scrutiny by taste-testing their frozen concoction.
"I've had years and years of training to get to this point... I have a very elite palate," she joked.
After the first sip, there were no complaints on the judge's floor.
"It's actually really good," Judge Jackie said. "It is good. I like the bacon aspect."
Danielle summed it up best: "This is a winning milkshake," she said.
If you want to give Sean and Danielle's shake a try, find the recipe below:
1 pint, vanilla ice cream
½ cup, pure maple syrup, adjust for personal preference
¼ cup, whole milk
Bacon, garnish
Waffles, garnish
Whipped cream, garnish
Blend all of the ingredients together, except the garnishes. While those are blending, prepare your waffle and bacon. Pour the milkshake into a glass and top with whipped cream, then wedge a piece of waffle onto the edge of the glass and top with bacon crumbles.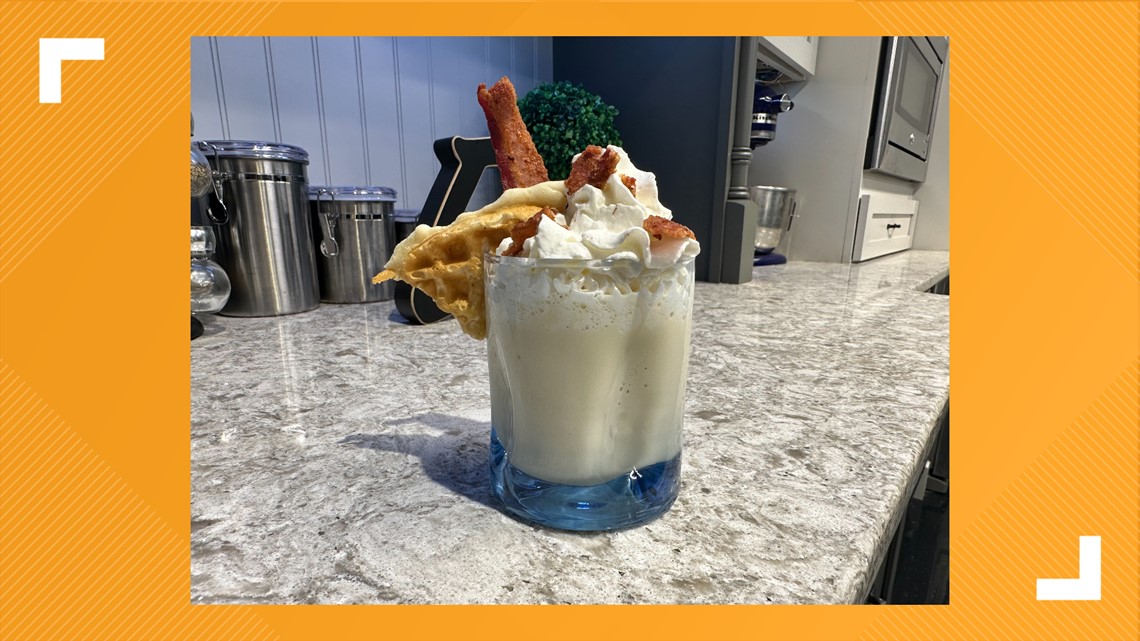 For anyone interested in watching the Undeniably Dairy Shake-Off live, head to the Farm Show Complex Main Hall at 1 p.m. on Saturday, Jan. 14.