HARRISBURG, Pa. — In this week's Seasonal Servings, we combine plenty of veggies in a lemony Pasta Primavera! This recipe uses some seasonal veggies and some usual favorites, but this is a very customizable dish. From the pasta shape and the veggies, to even vegetarian and vegan versions, this dish is easy and adaptable to fit everyone's tastes!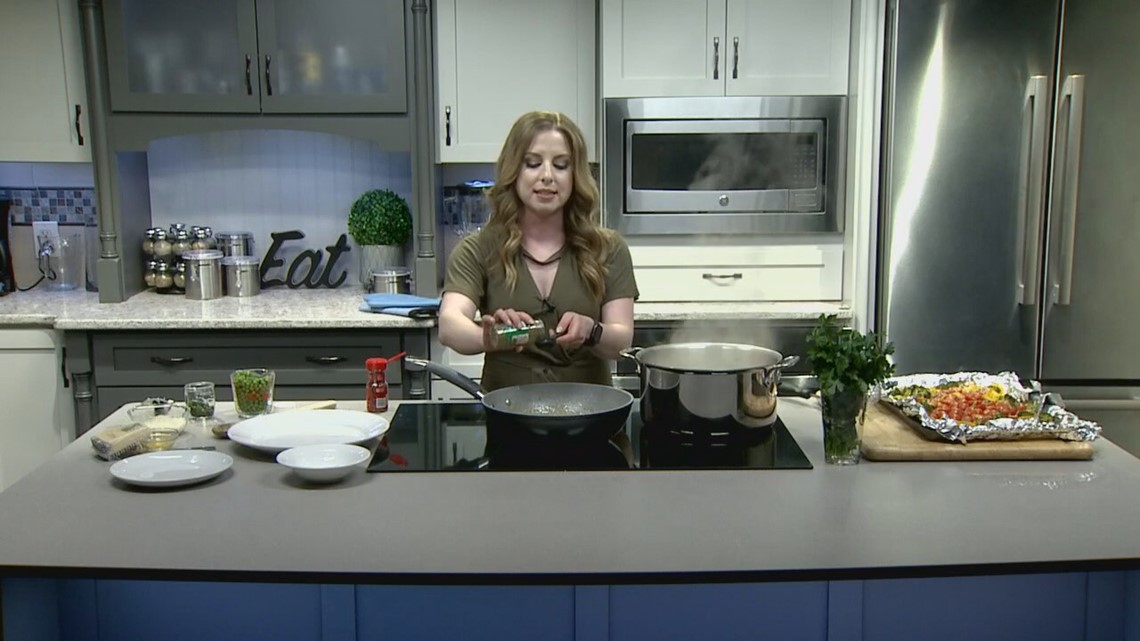 16 oz. box of chickpea penne pasta
1 bunch asparagus (cut into 2" pieces, diagonally)
4 cups broccoli (cut into tiny pieces)
1 yellow bell pepper (sliced)
1 ½ cup peas
1 medium red onion (sliced)
12 oz. cherry tomatoes (halved)
1 lemon (juiced and zested)
½ cup heavy cream
1 T Italian seasoning
4 garlic cloves (minced)
1 cup vegetable broth
¼ tsp red pepper flakes (or to taste)
½ cup shredded or powdered pecorino Romano (plus more for topping)
Preheat oven to 375 F. After prepping the vegetables, arrange all but the tomatoes on the pan. Season with salt and pepper, then toss with olive oil. Cook for about 5 minutes, then stir the veggies and add the tomatoes. Cook for another 5 minutes until desired doneness is reached. If you don't mind burst tomatoes, you can add everything all at once at the beginning.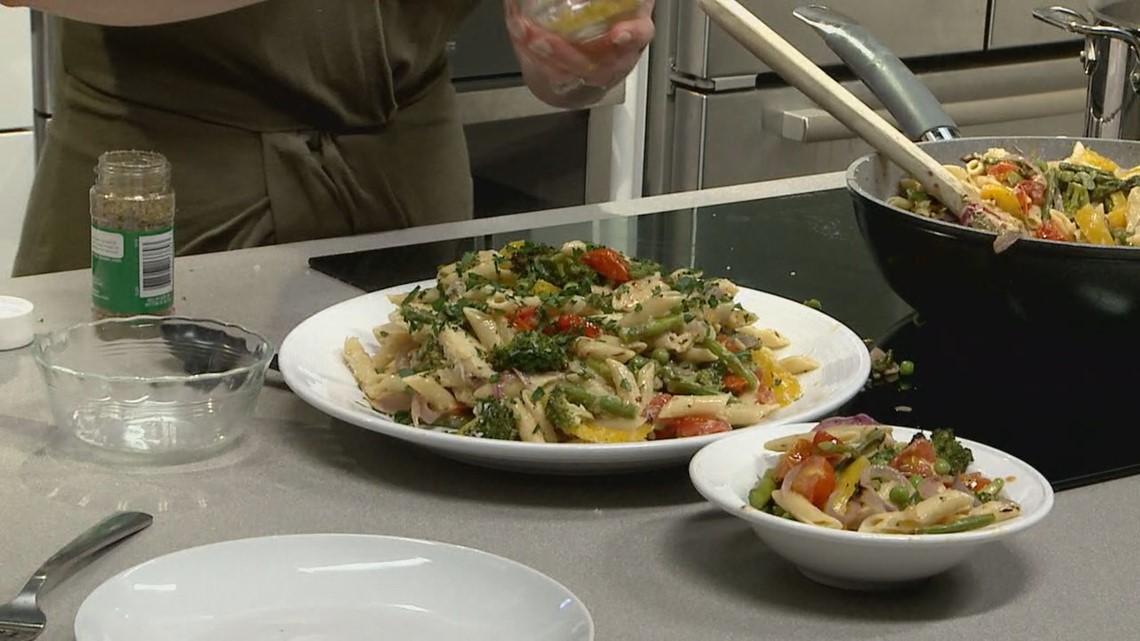 Bring a salted pot of pasta water to a boil. Add the pasta and cook to desired doneness. While you're waiting, you can start the sauce. Start by sautéing garlic in olive oil. Before the garlic browns, add the vegetable stock. Let it warm up and reduce slightly, then add the lemon juice. Let it reduce a little more, then add the heavy cream. Allow it to thicken up, then add the Italian seasoning, peas, and red pepper flakes. Add the pasta into the sauce and toss. Do the same with the vegetables. Add the cheese. Top with the parsley and lemon zest, more cheese too, and enjoy!
This can easily be turned into a vegetarian meal by replacing the pecorino Romano with a vegetarian/vegan-approved cheese or by just omitting it entirely.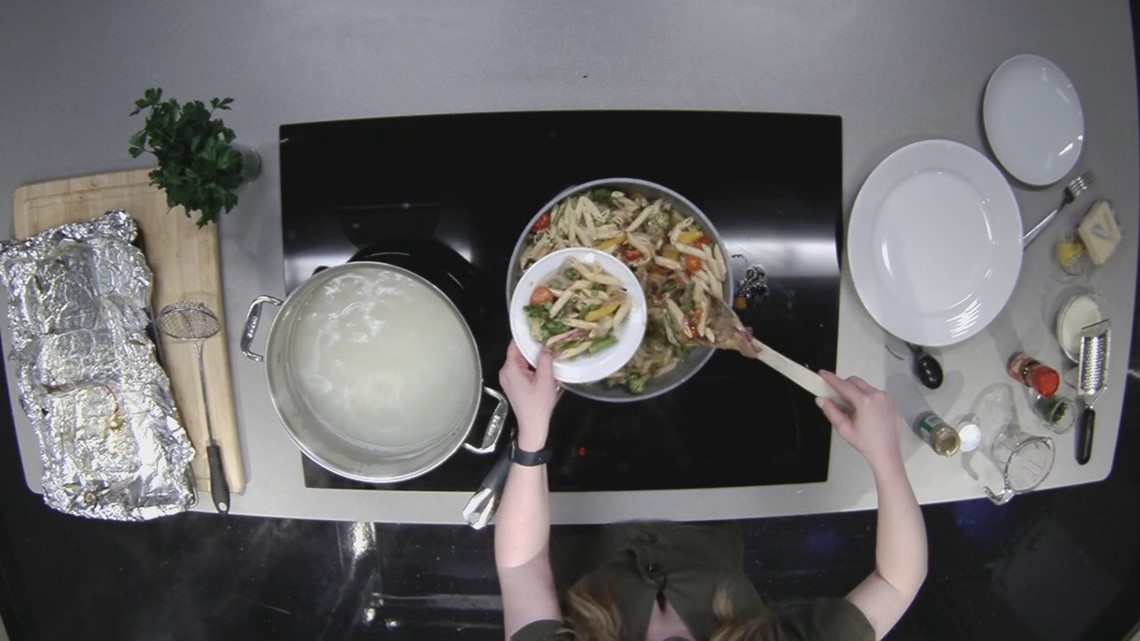 For a fully vegan version, you must also omit the heavy cream. To help the sauce thicken, use some pasta water in the lemon and vegetable stock combo. Make sure it reduces first before adding the pasta. A teaspoon of flour or a quarter teaspoon of xantham gum would also help if want to ensure you get the desired consistency.