HARRISBURG, Pa. — Winter is almost over, and you've probably noticed some of those winter staples are disappearing!
You still have time to cook with butternut squash and pomegranates once more, using curry powder and clementines to tie it together.
This butternut squash soup uses secret-ingredient curry powder to add something different to sweet squash by bringing a savory note. The salad uses chicken fingers cooked in the savory seasoning, but a sweet dressing made with clementines brightens up the flavors and add some flare!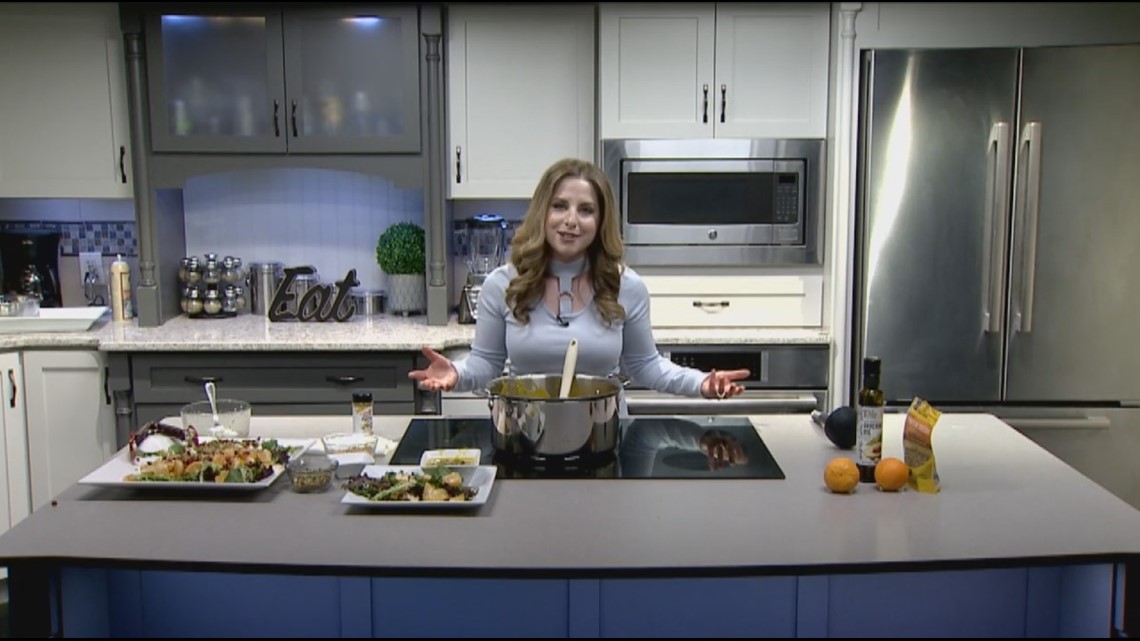 Butternut squash soup
1 large butternut squash (about 24 to 28 ounces)
3 cups, chicken stock
2/3 cup, coconut milk
½ cup, onions
3 garlic cloves, minced
1 tablespoon, avocado oil
1 tablespoon, curry powder
Salt and pepper, to taste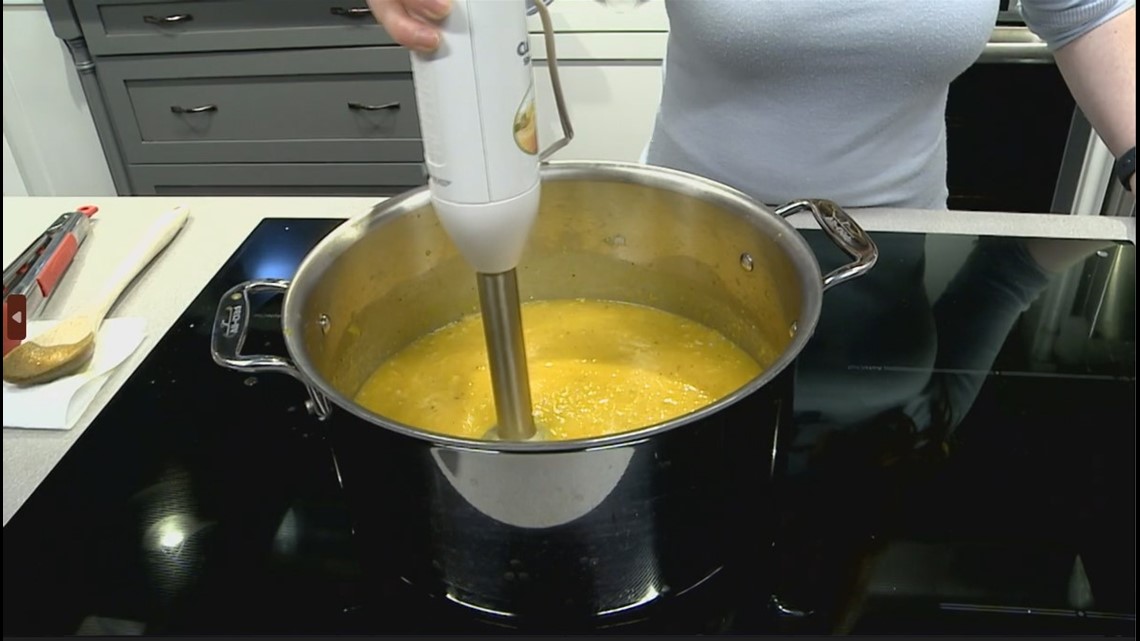 Preheat oven to 400 degrees. Halve the butternut squash and drizzle the insides with olive oil. Season with salt and pepper, then place in the oven on a foil-covered baking dish, cut-side down. Cook for about 40 to 50 minutes until fork-tender. You should be able to pull it apart with ease.
Let the squash cool down until it can be handled safely. While you're waiting, sauté onions and garlic in olive oil in a pot until softened. Add the chicken stock, coconut milk and curry powder to the pot. Bring to a soft boil. Scoop out the butternut squash with a spoon and add to the pot. Very carefully, use the immersion blender to puree the squash into the soup. You can add more stock or milk until desired thickness is reached. Turn down the heat and allow the soup to simmer for about 10 minutes so the flavors can meld together.
Winter salad with chicken
Salad mix of choice
8 ounces, chicken tenders (or breasts)
1 pomegranate, seeds removed
3-4 clementines, last one juiced
½ cup, pumpkin seeds
¼ cup, walnuts
4 ounces, honey goat cheese
1 lemon, juiced
2 tablespoons, plus ½ cup, avocado oil (divided)
1 tablespoon, honey (or to taste)
1 tablespoon, curry powder
Salt and pepper, to taste
In a medium saucepan, heat 1 tablespoon avocado oil. Season chicken with salt, pepper, and the remaining 1 tablespoon of avocado oil. Cook until done, and then set aside. Assemble the salad by peeling three clementines and separating into segments, crumbling up the goat cheese, and placing them in the greens. Slice chicken and add to the greens. Top with pomegranate seeds, pumpkin seeds and walnuts. Whisk together a half cup of avocado oil, honey, salt, pepper, juice of the last clementine and the lemon juice to make the dressing. Pour over salad.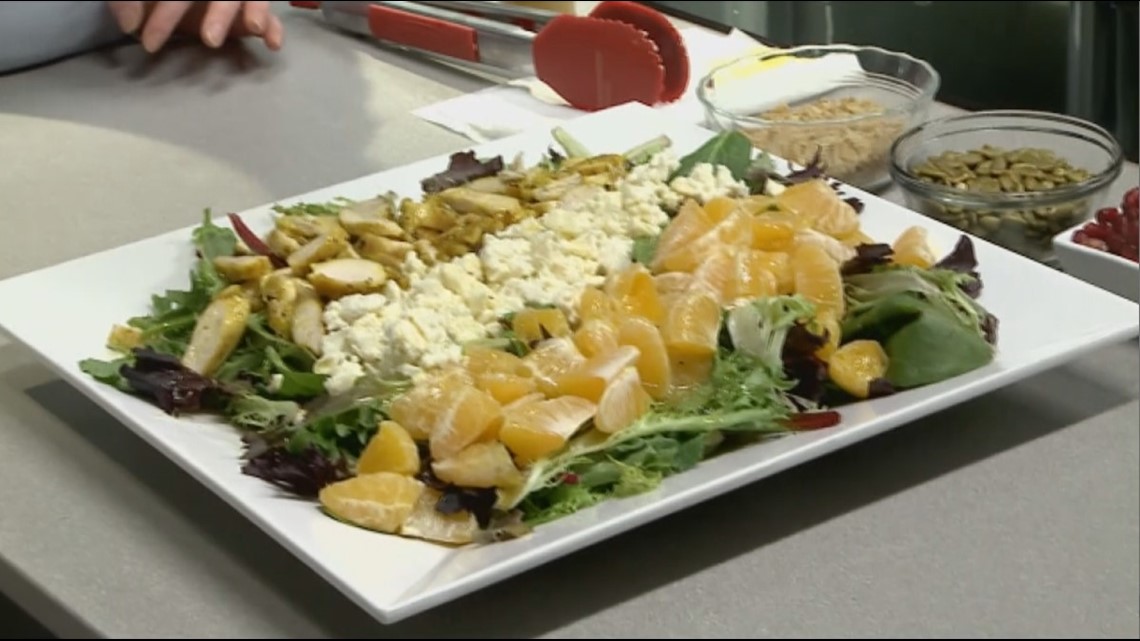 Pour the butternut squash soup into a bowl, and then serve with the winter salad.