PENNSYLVANIA, USA — In this first segment of Seasonal Servings, Andrea Michaels incorporates sweet potatoes in breakfast for a play on sweet and savory! A winter fruit salad accompanies the breakfast favorites to showcase seasonal fruits.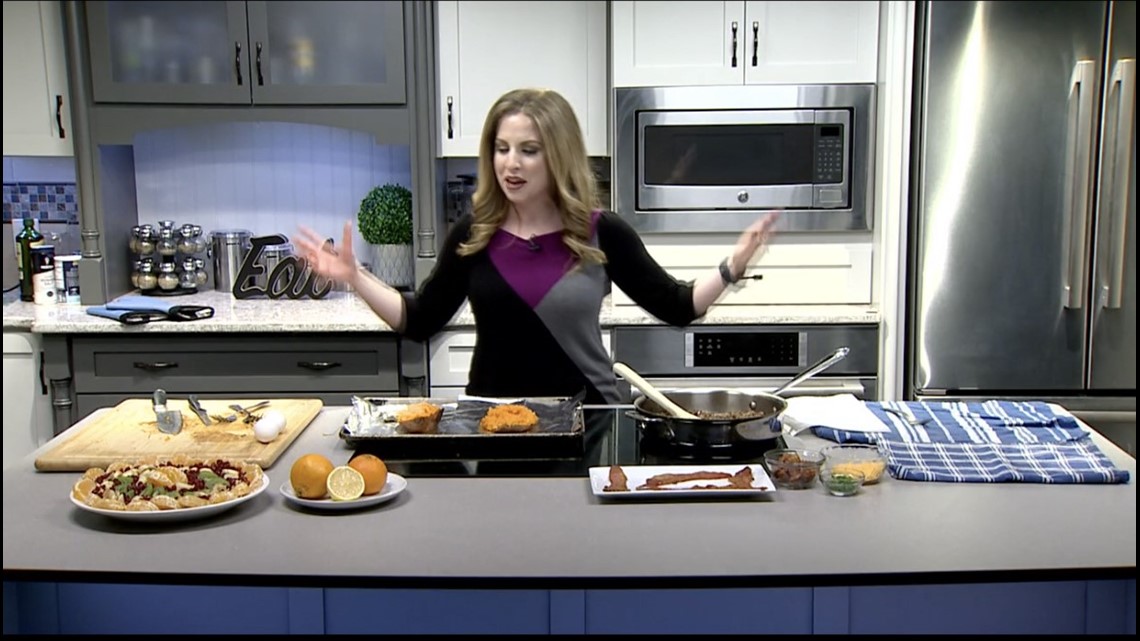 2 Sweet Potatoes (larger ones recommended)
2 T chopped chive or scallion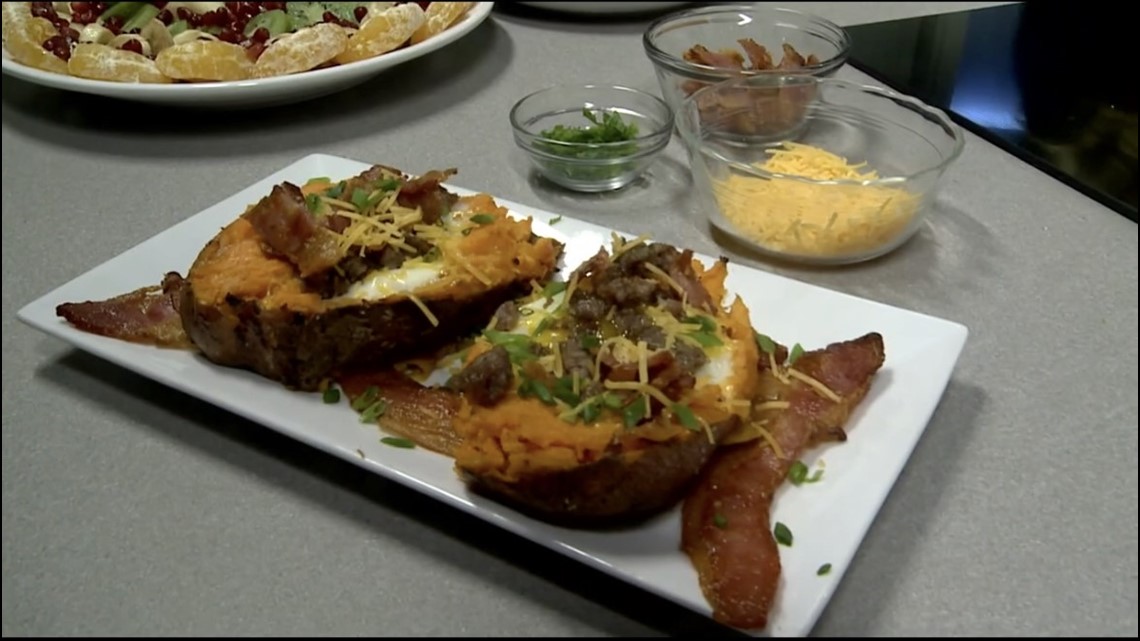 3-4 clementines or mandarins, plus one extra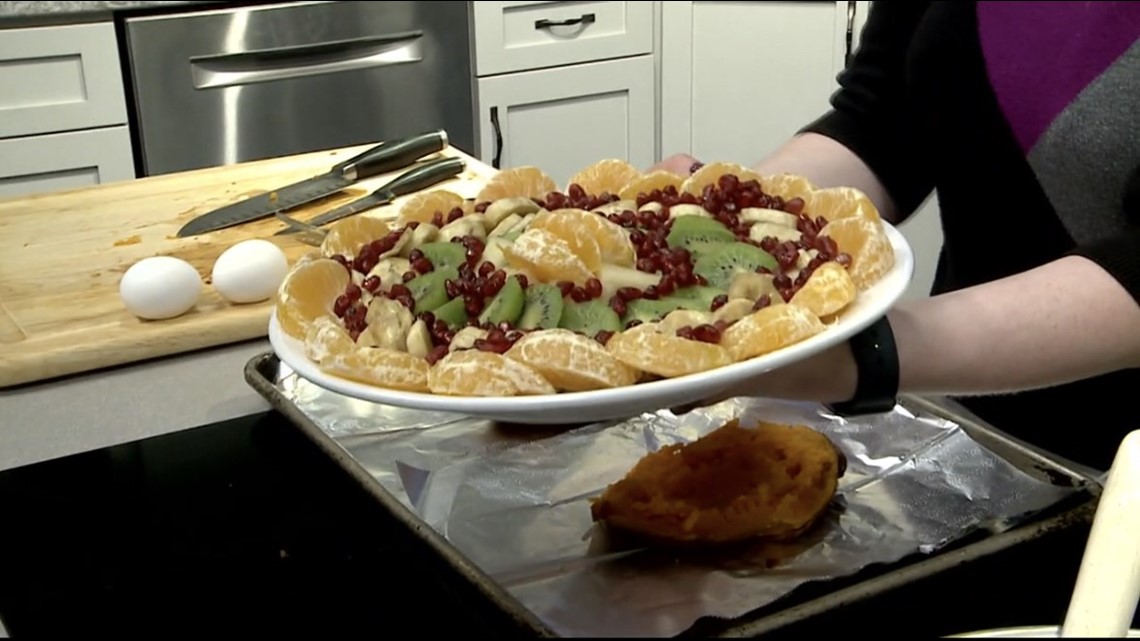 Preheat oven to 400 degrees F. Drizzle sweet potatoes with olive oil, sprinkle with salt and pepper, and then wrap in aluminum foil. Place on a baking dish and pop into oven. Let cook (about 40-60 minutes depending on the size) until fork tender. You should be able to easily poke a fork through the middle.
While the sweet potato is cooking you can prep the winter fruit salad and cook the sweet potato toppings. Peel about 2-3 mandarins and separate into segments. Peel and slice kiwis crosswise (circle slices). Slice bananas crosswise (again, circles). Cut pears into similar-sized slices. Remove pomegranate seeds. You can purchase this already done, but it saves more money and gives you more to do this step yourself. Arrange the fruit however you please in a serving dish. Take the juice of half of a lemon and the juice of about 1-2 mandarins, mix it together, and add some salt and pepper. Use this to dress your salad. Set aside. *NOTE* If you're not serving immediately, wait on the banana until the end, or it may brown, especially if you wait about a day or more to serve.
Cook down your sausage, making sure they are broken into smaller crumbles, and set aside. Cook the bacon slices, crumble into little bits, and set aside as well.
When the sweet potatoes are done, remove and let cool for at least few minutes until cool enough to handle. Slice each sweet potato in half and leave them on the baking tray. In the center, carve a hole deep enough and wide enough for an egg. Crack an egg into the hole of each sweet potato half. Alternatively, you can scramble the eggs and evenly distribute the mixture into each half. Pop back into the oven for about an additional 5 to 10 minutes until desired doneness is achieved (this recipe uses dippy for the creaminess of the yolk). This can vary depending on each oven, so check regularly if you're a stickler about dippy eggs and don't want them overcooked.
Pull the sweet potatoes back out of the oven and assemble! Distribute the cheese over the four sweet potato halves, and then top them with the bacon, sausage, and chive (or any combination of choice)! Serve with the winter fruit salad and enjoy!