ST. LOUIS — The sweet smell of spring is in the air at the Missouri Botanical Garden. It's peak bloom week for the cherry blossom trees, which adds a flair of vivid white and soft pink hues to the garden.
The botanical garden has about 150 cherry trees scattered throughout the site. Most of the cherry blossoms can be found on "Cherry Hill" at the entrance to the Japanese Garden.
One of the most popular varieties is the Yoshino cherry tree, which features white blossoms. That's the same type as some of the popular cherry trees that line the Tidal Basin and National Mall area in Washington, D.C. Our nation's capital is famous for its cherry trees and the accompanying festival, parade and weeklong lineup of special events.
Some of the Yoshino trees at the Missouri Botanical Garden are descendants of the famous trees in D.C. They were taken as cuttings from the trees that were part of an original gift from Japan to the U.S. in 1912. Several of those trees and their beautiful blooms still delight thousands of people every year in Washington.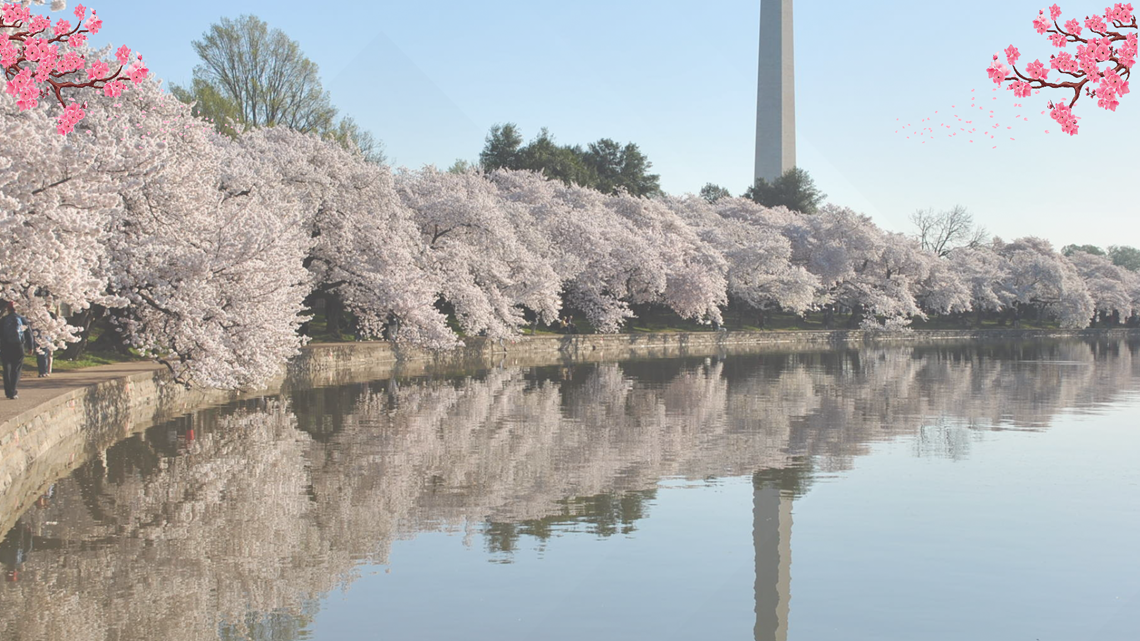 The Missouri Botanical Garden's cherry blossoms hit their peak at the same time as the D.C. trees. The blooms won't last long, potentially up to a week. The same goes for the flowering magnolia trees, which are just about to hit their peak as well. Other spring favorites that are in bloom right now include hyacinth and daffodils.
Luckily, spring weather is cooperating this week in the St. Louis area, offering no rain but a couple days of breezy cooler temperatures. Highs get into the upper 60s and lower 70s by the weekend.
The Missouri Botanical Garden continues to operate at a reduced capacity of 25%. Reservations are required and garden officials said tickets have been selling out as the weather has been warming up.